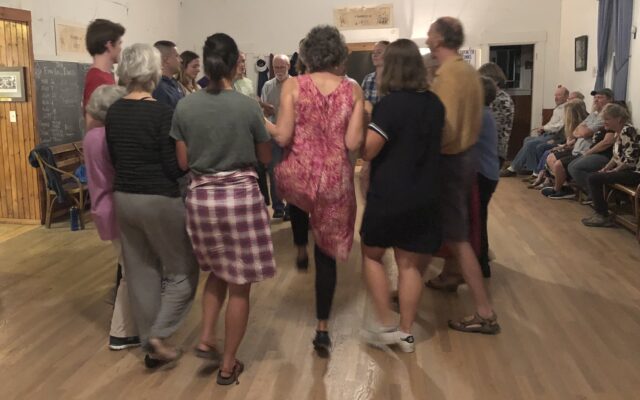 Finn Hall Dancers
Contributed photo FINN HALL DANCES — The monthly Monson Finn Hall dances will resume at 7 p.m. on Saturday, May 27.
Finn Hall dances return Saturday
MONSON — The dances at Monson's Finn Hall on Route 15 in Monson are starting up at 7 p.m. on Saturday, May 27. Traditional Finnish dances including schottisches, polkas, waltzes, foxtrots, with Alexandra Conover Bennett and friends providing lively music. The Finn Hall has held these popular dances since the 1940s. All ages welcome. Admission $10, children free. Delicious home-made refreshments will be served.
The next dance will be a traditional New England contra dance on Saturday, June 24. For more information, call 207-343-0388 or visit our Facebook page at https://www.facebook.com/MonsonFinnHall.