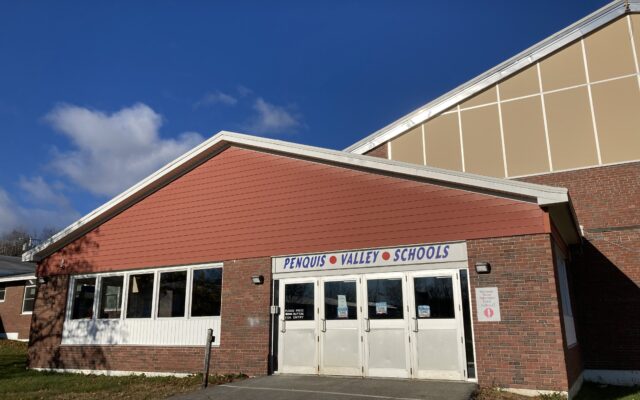 Penquis-Valley-High-School-Milo-111721
Observer photo/Valerie Royzman The Penquis Valley School in Milo.
Penquis Valley Middle School term 2 honor roll
Grade eight, high honors: Shyanna Gauvin, Ashley Ladd, Anna Smith, and Darelyn Young; honors: Connor Badger, Whitneigh Bubar, Thomas Eddy, Krista Graves, Lucas Gruber, Peyton Herbest, Christopher McGuinness, Mackenzie Michaud, Jessa Plummer, Joshua Ray, Logan Small, and Nichollas Small.
Grade seven, high honors: Sierra Bolstridge, Emma Michaud, Adalai Perkins, and Griffin Romero; honors: Carter Bender, Makayla Cook, Andrew Curtis, Alyxzander Gallant, Luca Hoffman, Bradlee Thomas, and Brik Yenchochic.
Grade six, high honors: Hannah Bavelaar and Natelie Morton; honors: Addison Anthony, Viktoria Bennett, Colon Crossman, Rosemary Gray, Leigha-May Guthrie, Grace Heal, Addison Jenkins, Michael Polega, Jonathan Smith, and Chevelle Sousa.
Grade five high honors: Alice Bavelaar, Porsha Black, Kayla Brewer, Willow Bubar, Ryan Engstrom, Aidan Harmon, Rylee McMahon, Annabelle Michaud, Owen Michaud, Trevor Niles, Jillian Romero, and Ryan Zwicker; honors: Cayden Badger, Sapphire Blue, Arabella Brown, Isaiah Cathcart, Anthony Croteau, Mikayla Hayes, Khloe Hurd, Marissa Moulton, Clara Noke, Katilynn Stanley, Lucas Tingley, Abigail Trieselmann, and Kaleb Williams.