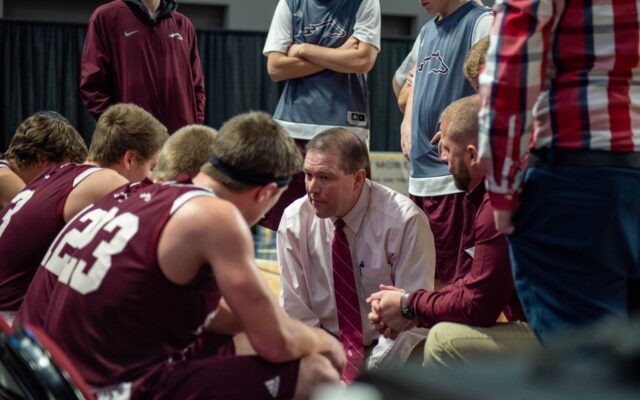 IMG_6188
File photo courtesy of Foxcroft Academy DEPARTING THE SIDELINES — Foxcroft Academy boys basketball coach Toby Nelson talks to his players during a timeout in his first season in early 2020. After four years, Nelson has decided to step down from the position.
Nelson steps down as Pony boys basketball coach
By Adam Robinson, Bangor Daily News Staff
Toby Nelson has stepped down as the head coach of the Foxcroft Academy boys basketball team after four years in the position.
Nelson, who is the chief communications officer at Foxcroft Academy, said it was time to step away and enjoy more time with family.
"It literally is just a time of life decision for me in terms of my son graduated from high school this year and I've been doing this for four years as varsity coach and seven overall if you include the three years I was with the freshman and JV teams," Nelson said. "It was just kind of time for me and it felt like the natural time to do it."
Nelson took over midway through the 2019-20 season as the Ponies' head varsity coach and the team finished with a 5-13 record.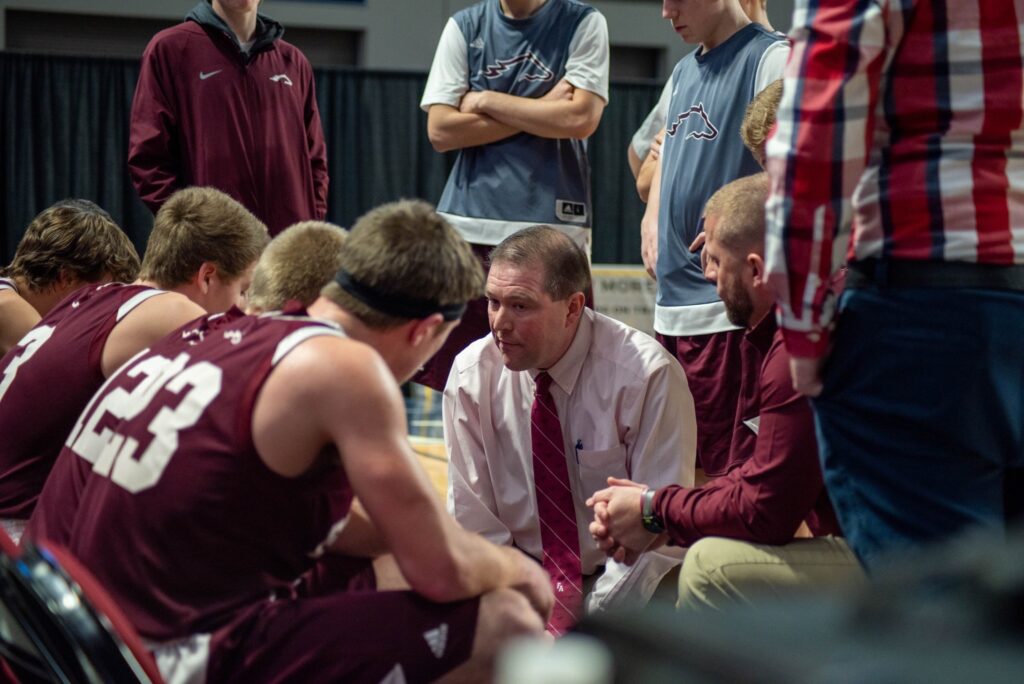 The next season was marred by the COVID-19 pandemic and the schedule of games was altered, but Nelson said Foxcroft went 6-8.
Last year, Foxcroft finished with a 14-6 record, followed by a 13-7 record this season. Both years Foxcroft lost in the Class B North quarterfinals.
Nelson is proud of his time at the helm and never thought he'd be in that position in the first place.
"I have the backing of 100 percent of my administration and I think they're sad I'm leaving but it's understandable, too," Nelson said. "No hard feelings and I have appreciated the opportunity to be the head coach here at FA and it's something I never thought would ever happen, never thought it would be a possibility but yet it did."
With increased success every season of his tenure, Nelson believes the Foxcroft boys basketball program can be sustainable even in a tough Class B North division.
"I am proud of what we did as a team, proud of the kids and hopefully they can build on our success and be lasting for the future," Nelson said.
Foxcroft has not named a new head coach.