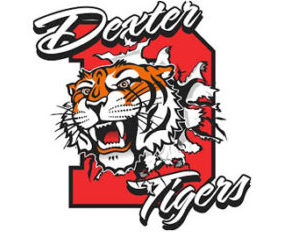 Brunner wins pair of jumps for Dexter girls track
ORONO — The Dexter Regional High School girls outdoor track and field team finished with a score of 36 points to place third among a field of five teams during the Tigers' last regular season Penobscot Valley Conference meet on May 19 at Orono High School.
Lauryn Brunner earned top honors in both the long and triple jumps. She had a distance of 14 feet, 5.25 inches in the long jump and 28-11 in the triple jump. Brunner added a third-place finish in the high jump by clearing a height of 4-04.
Dexter's Elyssa Jerome won the 100 hurdles in a time of 18.92 seconds. Jerome also came in third in the 100 at 14.25 seconds.
Brooklyn Blocker placed in the three throwing events. She was fourth in the javelin with a throw of 64-04 and was fifth in the shot put and discus at 24-01.50 and 64-00.
In the boys' meet, Dexter accumulated 18 points to place fifth among five schools.
Darmiar Miller had the day's top performance in the triple jump with his distance of 36-07.25. He also came in fifth in the long jump at 16-08.50.
Alex Morris finished second in the 110 hurdles in 21.80 seconds and he was fourth in the 400 at 62.45 seconds.
Bryce Cooper added a fifth-place finish in the high jump at 5-00.
Full meet results are available at http://www.sub5.com/youth-pages/outdoor-track/2023-outdoor-results/.