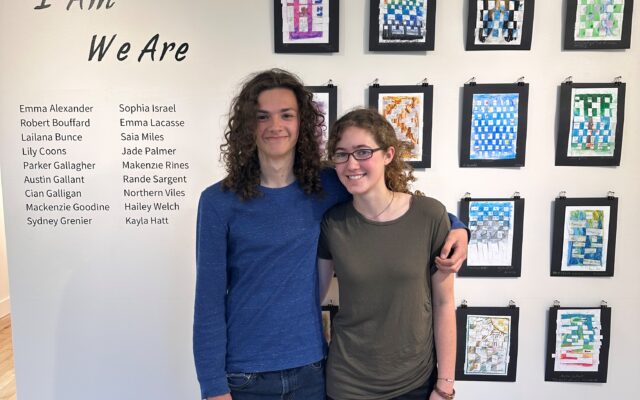 Cian, Emma
Photo courtesy of Dexter Regional High School STUDENT ARTISTS — Dexter Regional High School students Cian Galligan, left, and Emma Alexander had their works on display at an exhibition through Monson Arts.
Dexter students' art displayed in Monson
MONSON — On Saturday, May 13 two students from Dexter Regional High School were a part of a gallery exhibition that showcased students' work from area schools who were selected for the Monson Arts program. Junior Cian Galligan focused on clay works, while senior and Class of 2023 Valedictorian Emma Alexander focused primarily on painting, although the exhibition included a mixed media sculpture of hers as well.
The Monson Arts Program has brought amazing opportunities for selected students in their Visual Art and Creative Writing programs. Dexter Regional High School has been fortunate enough to have sent students the past couple years, and looks forward to expanding the relationship in the future.