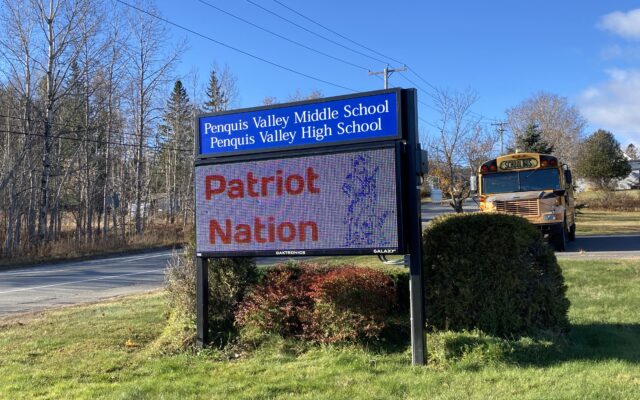 Penquis-Valley-High-and-Middle-School-Milo-111721
Observer photo/Valerie Royzman
Penquis Valley High School third quarter honor roll
Grade 12, high honors: Victoria Boislard, Jessica Broussard, Rachel Broussard, Syreniti Grant, Evan Horne, Ida-Grace Lundin, and William Sanborn; honors: Imaan Ali, Brooke Bolstridge, Aidan Brown, Abigail Conlogue, Jessica Morton, Mickayla Pierce, Mason Searles, Frederick Shaw, Aileen Strout, Macie Veino, and Megan Whitten.
Grade 11, high honors: Cassandra Boislard, Layla Chai, and Jayden Sprague; honors: Addison Conklin, Damion Drake, Austin Gallant, Ciara Hussey, Jasmine MacGregor-Gray, Dylan McKenzie, Logan Pomeroy, Destiny Sibert, and Ryann Yenchochic.
Grade 10, high honors: Lucas Chai, Mackenzie Fernald, Nikolai Galipeau, Lydia Gauvin, Tristan Goodwin, Kayla Hatt, Ryle Heal, and Samantha Lane; honors: James Chenkin, Lily Coons, Abigail Davis, Abel Gunn, Wyatt Ladd, Autumn Linscott, Terrance MacGregor, Mckenzie McMahon, Haylee Newman, and Elias Williams.
Grade nine, high honors: Amara Driscoll, Julian Gauvin, Hunter Kelley, and Gage Yenchochic; honors: Liam Atkinson, Lilah Bell, Vegas Carey, Sean Chenkin, Michael Coburn, Brianna Gonyaw, Aidan Murano, Joshua Stineford, and Jareth Williams.