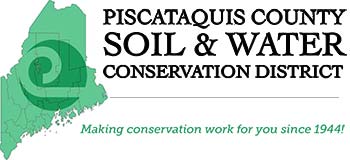 Green Jobs Fair for middle-schoolers
DOVER-FOXCROFT — Piscataquis Environmental Education Collaborative and Maine TREE have organized a Green Jobs Fair for two area middle school classes, Piscataquis Community Elementary School sixth grade and SeDoMoCha Middle School seventh grade. Over 25 Maine businesses and organizations have volunteered their time to lead the students through a series of hands-on activities and demonstrations showcasing their own "green" jobs in the natural resource sector. This is the first in what we hope will be an annual event, growing to include other Piscataquis County middle schools.
The Green Jobs Fair will be held on Wednesday, May 31 at the Piscataquis County Soil and Water Conservation District's public land's Law Farm, located at Lee Cemetery Road in Dover-Foxcroft. Students will arrive at the event and rotate through six stations, giving them an opportunity to explore professions all while enjoying the beautiful space at the Law Farm. Partner organizations and businesses included in this day are: Maine TREE; William London & Sons; State of Maine Inland Fisheries and Wildlife: Game Wardens and Biologists, State of Maine Forest Rangers, Foresters and Ranger Pilots; University of Maine, Monson Arts, Weyerhaeuser; Professional Logging Contractors; Natural Resources Conservation Services; USDA; The Nature Conservancy; AMC; Haley Ward; University of Maine School of Forest Resources; UMaine Cooperative Extension; Maine Guide Matthew LaRoche; Pleasant River Lumber; UMaine Veterinary Diagnostics Lab; UMaine Tick Lab and more! Event hosts are excited to welcome students, teachers, and partner organizations to the Law Farm for this incredible event!
PEEC is a local Piscataquis County collaborative consisting of the organizations of PCSWCD, the Appalachian Mountain Club, the Natural Resource Education Center, and Rural Aspirations Project. PEEC's mission is to offer diverse educational opportunities in rural Maine. By banding together each organization's expertise, PEEC hopes to expand educational opportunities and student aspirations within Piscataquis County schools, strengthening every student's sense of place, community and belonging.
To find out more information, or to become more involved with PEEC, please contact any of the following: Kacey Weber at katherine.weber@piscataquisswcd.org, Stephany Perkins at sperkins@outdoors.org, Suzannah Sinclair at nrecmoosehead@gmail.com, or Dawna Blackstone at dawna@ruralaspirations.org.