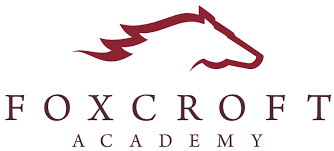 Foxcroft Academy third quarter honor roll
Grade 12, high honors: Rebecca Elaine Barran, Justice Batchelder, Ava Benson, Gunnar Berling-Haugh, Cody Chambers, Cameron Chase, Adam Conner, Le Nguyet Anh Jennie Duong, Mackenzie Goodine, Cadence E. Herrick, Leah Hill, Olivia Mae Hill, Cierra Lyn Jackson, Abrielle Kemp, Abigail Knapp, Lauren Elizabeth Martin, Emily McLeish, Kylie Merritt, Rachel Mullis, Ivan Evgeniev Mutafchiev, Kirsten Tendo Nakajubi, Khoi Duc Minh David Nguyen, Nghi Phu Phuong Nguyen, Paula Perez Rodrigo, Bach Chi Pham, Carter Jackson Pratt, Aliza Jane Pulkkinen, Anna Elizabeth Raynes, Laney M. Reardon, Carlos Rodriguez Sainz, Shallynn Stevens, Kilian Bernhard Thaler, Brooke Weston, and Destiny Lee Weymouth; honors: Olivia Berce, Caden Crocker, Fernando D'Avila Oliveira, Logan Edward Hinson, Eduardo Lopez Del Hierro Cabrera, Eion McCloskey, Ella Molaghan, Joseph Nelson, Linh Phuong Jade Nguyen, Nguyen Khoi Nguyen, Zlata Paslon, Kiernan M. Schriver, Quan Le Bob Son, Anh Viet Phuong Ana Tran, Constanza Vela Walkup, and Hayden Warren.
Grade 11, high honors: Ashton Ade, Bao Ngoc Gia Bach, Justine Helene Bancarel, Huyen Khai Khloe Bui, Noah Cavanagh, Marceli Cerek, Ahmed Charruf Granados, Hieu Do, Olivia Phyllis Gage, Devin Henderson, Annabelle Holman, Hilary Howard, Conner J. Johnston, Jasmine Lockwood, Lilje Mikkelsen, Daniel Mora Sabio, David Mora Sabio, Taylor Pahlavan, Zachary Lee Peirce, Anh Phuong Pham, Jenna Phillips, Wyatt Preble, Jadon Richard, Elyse Richards, Dominick Scuderi, Owen E. Sherman, Aleksa Svilokos, and Marcus Vargas Kononenko; honors: Cassandra Rose Crockett, Soknisa Lisa La, Loc Nguyen Max Mai, Kemsley Marsters, Amara Bree Perfect, Wyatt Ellis Rayfield, and Linnea Rein.
Grade 10, high honors: Ingrid Berling, Samantha Brunner, Milana Sphie Buechner, Heidi Clawson, Fernanda Cuentas Figueroa, James Roland Estes, Alexa Franco Rodrigues, Madison Gaylord, Madyson Kimball, Joshua Knapp, Ethan Kreider, Calvin Jacob Landry, Brianna K. Lawrence, Alexandrea Lyford, Khang Duy Vinh Nguyen, Cameron Pratt, Jason Wynn Rhoda, Elizabeth Richards, Dragana Stanic, and Chhoterith Tycheatvisoth; honors: Steven Earl Arnold, Margarette Clarke, Evalyn Fisk, Grace Carletta Greene, Emily Jennifer Greenlaw, Alexis Hertakis, Ashton Roland-Thomas Hoad, Shaelyn Jankunas, Runner Jarrett, Jack Haruki Murray, Riley Skakle, Sol Vidal Quadras Ferreres, and Parker Ryan Weymouth.
Grade nine, high honors: Emma Alden, Alexis Burdin, Julia Goldsmith, Adriana Guthrie, Kaeliegh Jay, Susan LaBree, Abigail Lance, Hyeonbi Lee, Haley Salisbury, Addison Shepherd, Natalie Stutzman, Cameron P. Washburn; honors: Serenity Adams, Gary Chan, Tanyon R. Gibbs, Hayden Hanson, Karah Leigh Jones, Kera Lewis, Isaak Rideout, and Landon Smith.