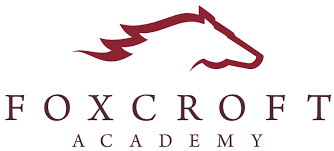 Foxcroft boys track finishes second at Brewer
BREWER — The Foxcroft Academy boys track and field team scored 108 points at a Penobscot Valley Conference meet on May 13 at the Brewer Community School, good for second place among a field of seven teams.
Jackson Smith had a hand in three first-place Pony finishes. Smith had the day's top performances in the high jump and long jump, clearing the bar at exactly 6 feet and landing in the sand at a distance of 19 feet, 7.5 inches. Smith opened the top 4×100 relay as he, Eion Mccloskey, Kyle Jankunas, and Landon Smith combined for a time of 47.71 seconds.
Jankunas would win the 110 hurdles in a time of 16.18 seconds, and he came in second in the 300 hurdles at 43.79 seconds. Jankunas ran the third leg of the second-place 4×400 relay squad as Mccloskey, Gunnar Berling-Haugh, Jankunas, and Zachary Peirce ran the approximate mile in 3:59.29.
Runner Jarrett added a second-place run in the 3,200 with his time of 10:58.65.
The boys from Greenville High School placed sixth at Brewer with 20 points.
Dominick Murray finished second in the javelin standings with his throw of 127-03. He also ran the third leg of the third-place 4×100 relay team with Ethan Pratt, Parker Gallagher, Murray, and Liam Mason having a time of 49.51 seconds.
In the girls' meet, Foxcroft came in third among five point-scoring schools with 62 points.
Emma Ladd had the top javelin throw at a distance of 80-09.
The Ponies won both the 4×100 and 4×400 relays. Abigail Knapp, Alexis Heretakis, Hilary Howard, and Cadence Herrick won the 4×100 in 55.91 seconds. The Foxcroft 4×400 — comprised of Knapp, Heidi Clawson, Lillian Makowski, and Heretakis – won its race in 5:06.57. 
Full meet results are available at http://www.sub5.com/wp/wp-content/uploads/2023/05/brewer13may2023.htm.