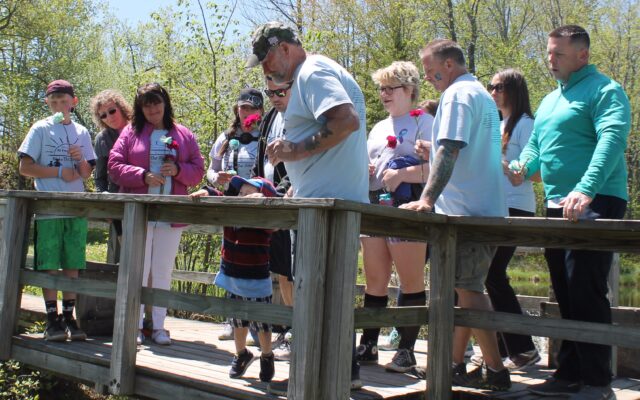 PO-walkfamily-21-17
Observer file photo/Stuart Hedstrom REMEMBERING THOSE WHO HAVE BEEN LOST -- Family and friends of JD Foundation namesake William Jody Day drop flowers into the Kiwanis Park pond stream during the closing ceremony of the 2017 Walk/Run to Wake the Silence in Dover-Foxcroft. The seventh annual event will be held on the morning of Saturday, June 3.
JD Foundation's annual walk for suicide prevention set for June 3
DOVER-FOXCROFT — The JD Foundation will hold its seventh annual Walk/Run to Wake the Silence on the morning of Saturday, June 3. The Abbot-based JD Foundation invites the community to honor those who have died by suicide and support survivors and families affected. Funds raised at the event will benefit the work of the Foundation, which for more than a decade has been working as an educational tool across Maine in order to bring suicide prevention and bullying rates down through awareness and education.
A 5-kilometer (3.1 miles) walk through downtown Dover-Foxcroft starts at 10 a.m. from the Piscataquis Regional YMCA on Park Street, along with a shorter mile walk. Registration begins at 8 a.m. — walkers can sign up on June 3 — and speakers will address attendees at 9:30 a.m.
JD Foundation founder Cheryl Morin said a post-walk ending ceremony is "very meaningful." The 2023 event will feature speakers Emma Saunders of Dover-Foxcroft and Taryn Canney coming up from southern Maine.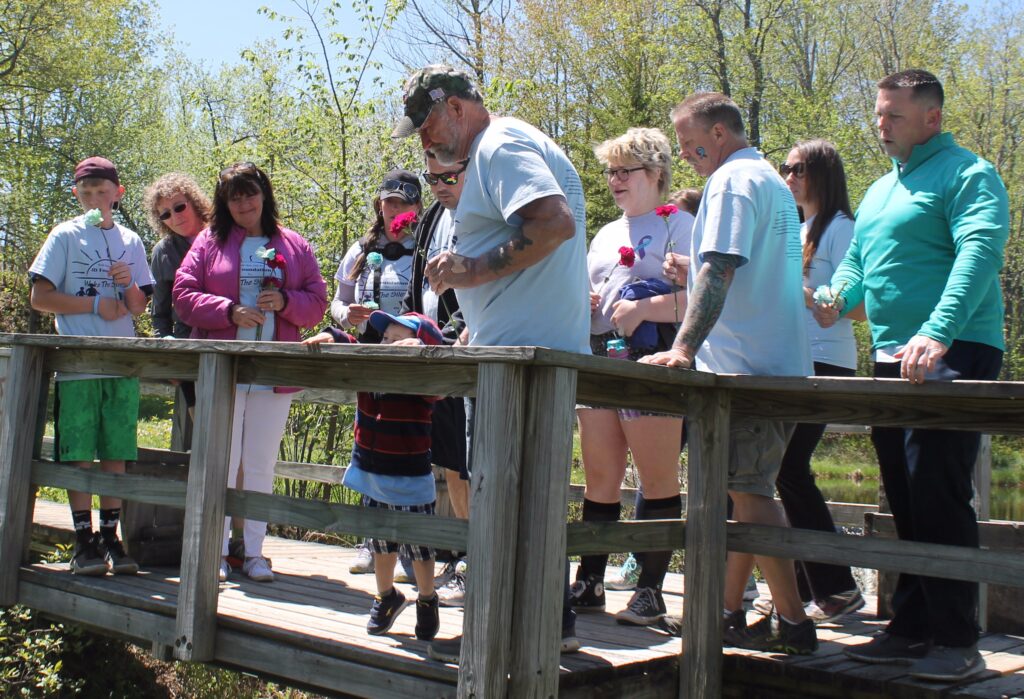 Morin said the $20 registration fee includes a T-shirt, water, and a snack. "Anybody that wants to get pledges, we encourage them to do so," she added.
The shorter route will be available for those who cannot cover the 5K. She said an ATV will be traveling on the course to assist a walker if need be or if the participant is unable to finish.
"If people just want to support us and can't do the walk, we welcome them," Morin said. "Absolutely, to be there for the speakers and the end ceremony."
"This year we are going to have extra T-shirts, jewelry, some prints that were made specifically for the JD Foundation," she said, with proceeds benefiting the JD Foundation.
Morin said having last year's event in early October, the 2023 walk has been moved back to the spring in the hope of having a larger turnout as was the case in pre-COVID-19 years.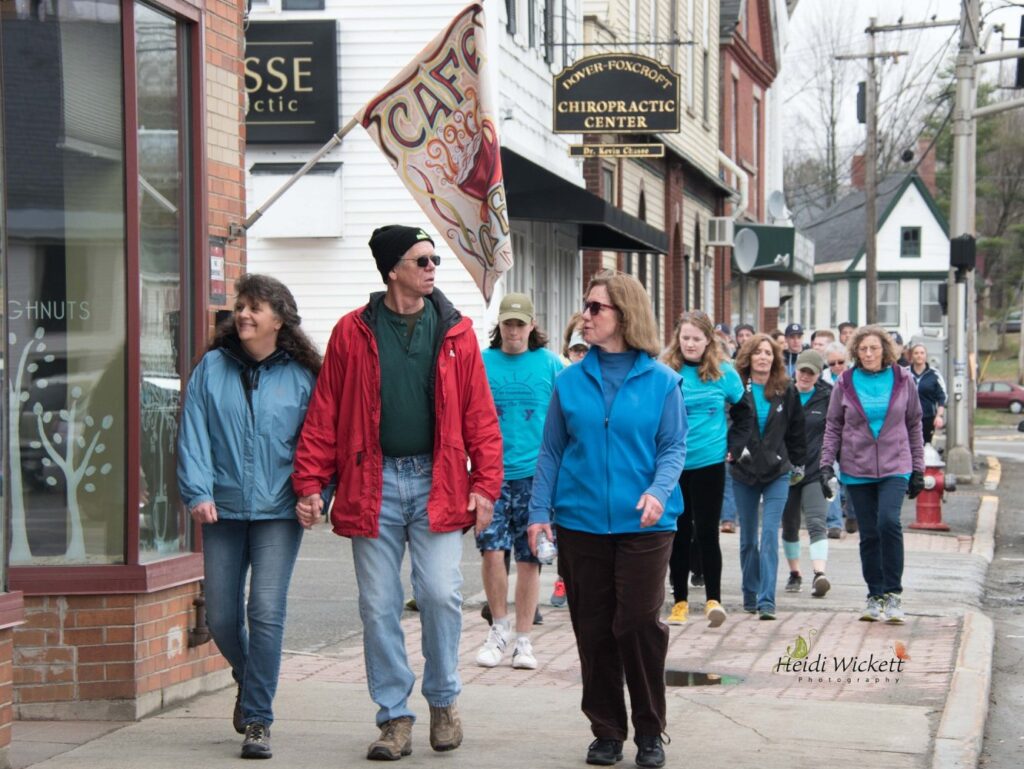 On the PRYMCA campus will be a table manned by Community Health & Counseling as well as one for the JD Foundation, full of information on available resources. Several agencies with similar missions have also been invited.
"I think it's really important people know who's out there for resources," Morin said.
She said a number of sponsors and supporters are patronizing the Walk/Run to Wake the Silence including Maine Savings Bank, Edwards Brothers Supermarkets, Central Maine Smiles, McKusick Petroleum, Herring Brothers, Heart of Maine Nutrition, Tilton's Auction, Comier's Bus Service, Roger's Market Community Health & Counseling Services, Kimball Insurance, Acadia Hospital, Eli's Market, KC's Country Store, Monson General Store, and Dove Tail Bats with more to come.
"Again we will set up posters at the high school, Foxcroft Academy, that will show all the businesses that have donated," Morin said. "We do that every year. They need all the recognition they can get and they deserve it. Businesses do a lot for so many people."
The JD Foundation began after the loss of Morin's son, William Joe Day, who died by suicide on Nov. 18, 2005. His initials represent the JD in JD Foundation
As a mother, and someone who worked in the health care field for over 35 years, Morin knew that people did not talk about suicide — they only whispered. Foundation personnel soon began sharing their story at every club, business, and event they could, and while also continuing to educate themselves through other similar organizations.
"There's no place we wouldn't go if somebody needed us in the state," Morin said about the various programs offered in-person and virtually. She said some larger organizations may not necessarily go into people's homes or meet one-on-one, "but it's a priority for us."
"Sometimes that's all people need, to have someone who has been through it and understands," she said. "Even though we all deal with grief differently."
For more information, please see the event page on Facebook at https://www.facebook.com/events/740699170750373/?ref=newsfeed or go tohttps://www.facebook.com/JDFoundation.