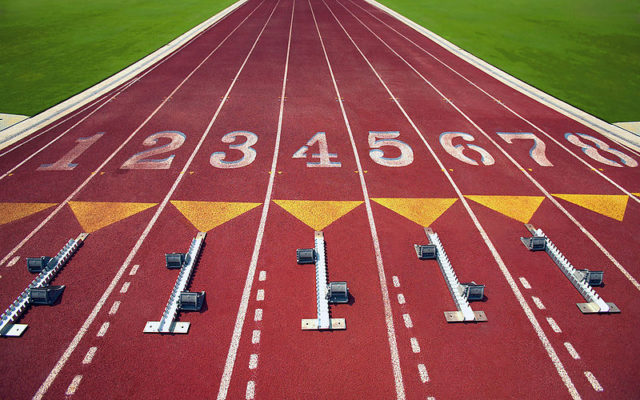 PCHS girls track finishes third at Caribou
CARIBOU — The Piscataquis Community High School track team traveled to Aroostook County for a Penobscot Valley Conference meet at Caribou High School on May 13, and the Pirate girls left with a third-place performance. PCHS scored 73 points to place third among a field of nine schools.
Molly Sipple had a hand in three first-place finishes. She won the 100 in a time of 13.51 seconds and had the top discus throw at a distance measuring 90 feet, 11.5 inches. Sipple ran the second leg of the winning 4×400 relay as Jazmin Channon, Sipple, Kendall Kimball, and Samantha Goodwin combined for a time of 4:46.74.
Sipple also opened the fourth-place 4×100 relay team as she, Goodwin, Maria Velame, and Channon had a time of 56.73 seconds.
Ava Goulette's throw of 28-11 gave her top honors in the shot put.
Goodwin and Kimball were third and fourth in the javelin with respective throws of 80-04 and 80-00. Goodwin also came in fourth in the 400 with her time of 69.55 seconds, and Kimball was fifth in the 300 hurdles at 62.16 seconds.
Gracie Talbot had fifth-place throws in the shot put and discus, 24-00 and 67-03.
Sadie Kelley racewalked to a fourth-place performance in the 1,600-meter event in 10:54.80. She also was sixth in the 800 with a time of 3:10.22.
Channon came in fourth in the 200 at 30.25 seconds.
Full meet results are available at http://www.sub5.com/wp/wp-content/uploads/2023/05/tfmm4results1colnorecords.pdf.