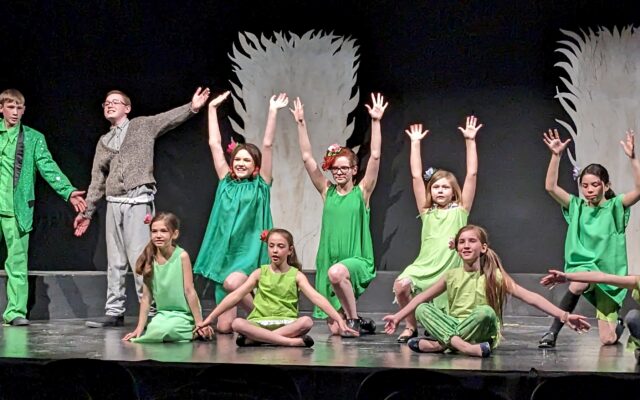 Frog Pond
Contributed photo HONK! JR — Cast members of "Honk! Jr." finish the song "Warts and All" on the Center Theatre stage. Pictured, from left, (rear) Grayson Ainsworth (Bullfrog Understudy), Alex Davis (Ugly), and the Froglets Ensemble: Emilyn Brown, Zen Kreider, Claire Gosselin, and Aurora Youngblood. Front, from left, Harper Speed, Holly Walsh, Lillian Masselli, and Adelaide Buschmann.
'Honk! Jr' youth cast shines
DOVER-FOXCROFT — Friday the 12th was the opening night of "Honk! Jr." at the Center Theatre for the Performing Arts in Dover-Foxcroft and an enthusiastic crowd was treated to a magical night. Under the direction of David Murray, the young cast of "Honk! Jr." filled the auditorium with infectious energy, delivering a performance that was as delightful as it was heartwarming.
From the first notes of "A Poultry Tale" to the final reprise, the all-youth cast performed with energy and enthusiasm. The cast of 30 kids are between the ages of 7 and 17 and come from six different area schools as well as homeschoolers. They have spent the last 2.5 months working on the show. They began with nearly a month of vocal instruction by the production's vocal director, Olga Masselli. Then followed six weeks of work on the stage including learning choreography taught to them by Lilliana Ainsworth, who is also in the show playing the role of Ida.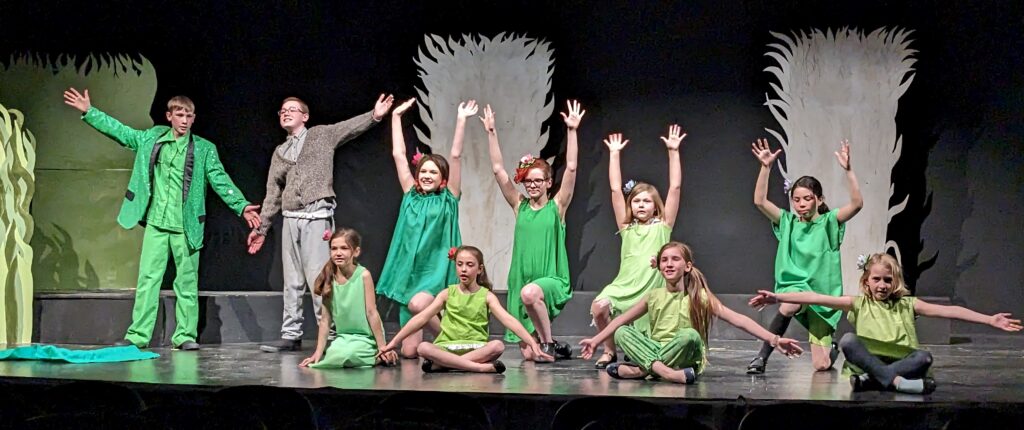 The show is a retelling of the classic story of the "Ugly Ducking" by Hans Christian Anderson. And according to David Murray's director's notes from the program, "We have explored themes of self-discovery, acceptance, and friendship. Through this story, we can celebrate the beauty of diversity and individuality while also promoting empathy and kindness." Murray also thanked Lary Funeral Home, Foxcroft Veterinary Services, and the Piscataquis Regional Food Center for sponsoring the production. 
"Honk! Jr." will be performed three more times: Friday, May 19th at 7 p.m., Saturday, May 20 at 2 p.m., and Sunday, May 21 at 2 p.m. The cost is $6 for kids 14 and under, $12 in advance and for members of the Center Theatre, and $15 at the door. Tickets can be purchased on the Center Theatre's website www.CenterTheatre.org, by calling the Theatre at 207-564-8943, or visiting the box office in person at 20 East Main Street. The Center Theatre is a 501(c)3 non-profit organization with a mission to make art, education, and entertainment accessible to our rural communities to engage and inspire.