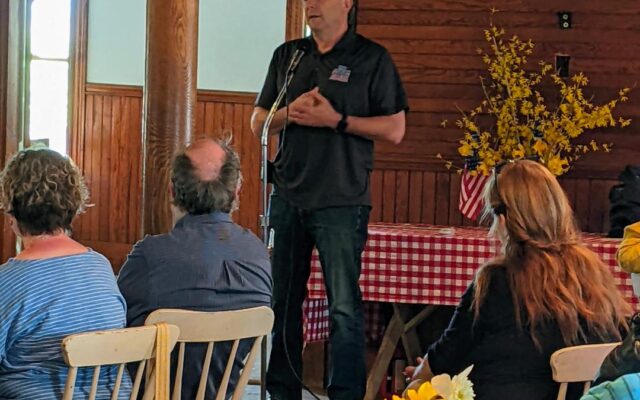 Troy Jackson #2
Courtesy photo SENATE PRESIDENT — Maine Senate President Troy Jackson, D-Allagash was a guest speaker at the Piscataquis County Democrats' annual Spring Brunch Sunday at the East Sangerville Grange on May 7.
County Democrats gather for annual spring event and learn about consumer-owned power
EAST SANGERVILLE — A large crowd was in attendance for the annual Spring Brunch Sunday hosted by the Piscataquis County Democrats on May 7. The program, held at the East Sangerville Grange, was moderated by former Rep. Richard Evans, MD-D-Dover-Foxcroft, with guest speakers were Senate President Troy Jackson, D-Allagash and former Rep.Seth Berry, D-Bowdoinham.
Jackson gave an update on the many important initiatives in front of the Legislature as it completes its work over the remaining weeks in the current session.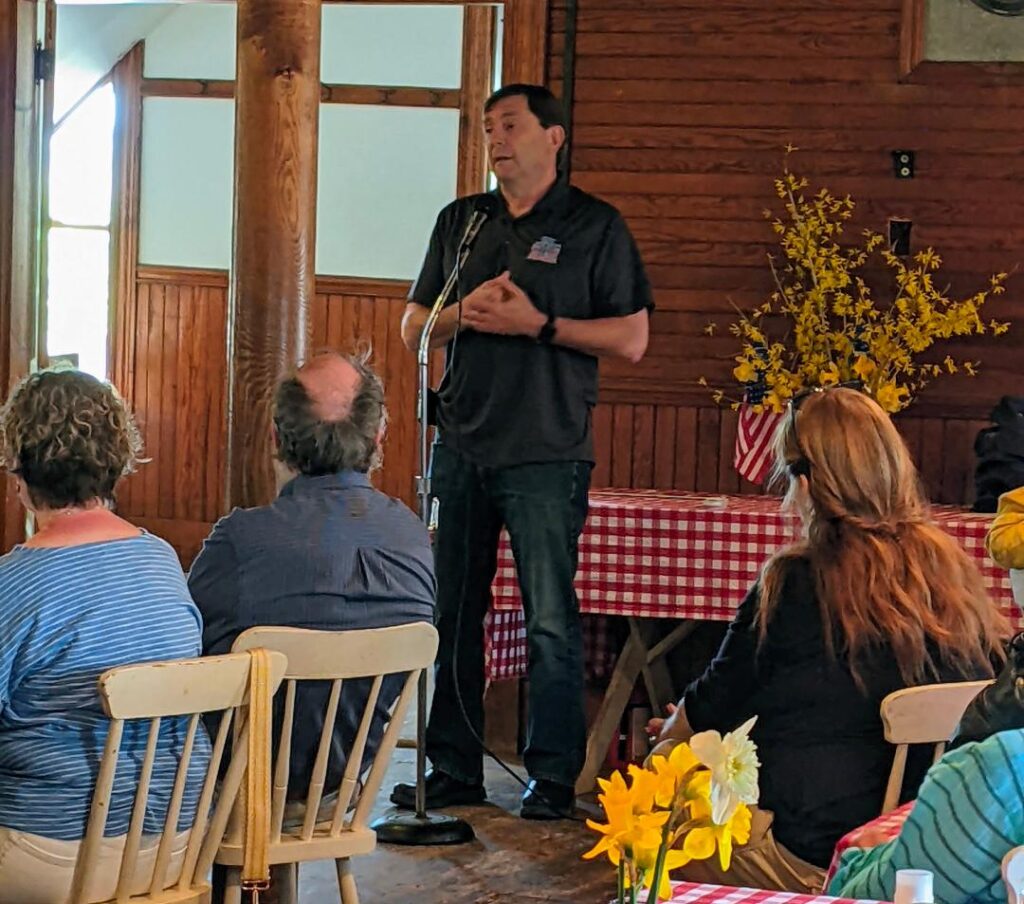 Because nationally Maine electric utilities not only rank at the bottom in terms of customer service, but Maine ratepayers experience more frequent and longer outages, the statewide interest in a consumer-power utility has increased. Berry, former chair of the committee on Energy, Utilities and Technology, chair of the Joint Select Committee on Maine's Workforce and Economic Future when he was in the Legislature, described the differences between investor-owned utilities such as Central Maine Power and Versant (both foreign- owned corporations), and customer- or community-owned organizations. He described broad national experience with consumer-owned utilities such as electric cooperatives across the Midwest as well as the experience of 10 consumer-owned utilities in Maine. He also noted the potential cost-savings Maine residents could see from such a change, estimated to be as much as $9 billion over 30 years.
The Piscataquis County Democrats will be donating contributions received at the event to food cupboards in the county.