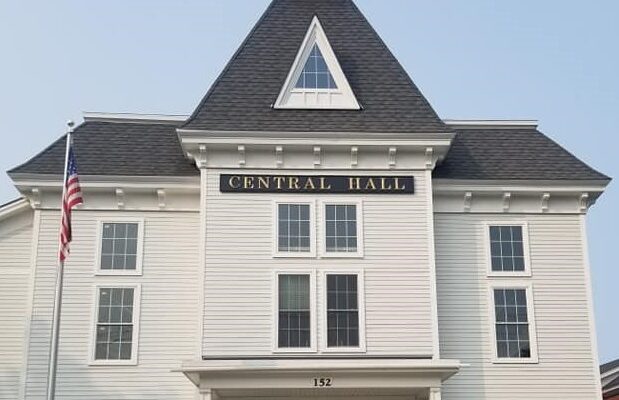 CHC sign (2)
The Commons at Central Hall in Dover-Foxcroft.
Contra dance Friday evening
DOVER-FOXCROFT — May is here! Put a spring in your step to the contra dance from 7-10 a.m. on Friday, May 12 at the Central Hall Commons, 152 East Main Street.
Music will be provided by our favorite local contra dance band, Some Reel People. All dances will be taught by Allison Aldrich Smith. This is a fun and family-friendly event for people with all levels of experience. Refreshments will be served. Suggested donation is $10 per person, under 18 free of charge.