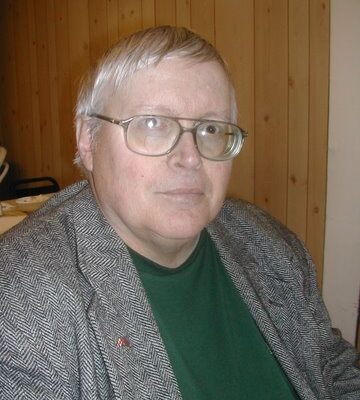 Bill Sawtell, the wilderness historian
By Dan Peters
Maine has lost one of its most prolific writers of local history. William "Bill" Sawtell passed away Feb. 5 at the Maine Veterans' Home in Bangor. Bill will be missed.
From the beginning of his literary career in the early 1980s, Bill authored, compiled, and edited more than 50 books on wide-ranging subjects, from the histories of local towns, industrial facilities, hospitals, and a popular hotel and to biographies of accomplished basketball coaches and players, as well as numerous newspaper articles covering local sporting events. Intent on capturing relevant details, Bill interviewed thousands.
Bill was born July 5, 1946, in Bangor, the son of William "Don" Sawtell and Constance "Connie" Roberts Sawtell, both well-known and active in the community. In the longtime family hometown of Brownville, Bill grew up in a family proud of its Welsh heritage. His maternal grandfather William Roberts was the last of the skilled Welsh slate splitters in the town known for its high-quality slate. In "Brownville Slate Quarries" Bill caringly described his "ampi" and professed his positive influence. Likewise, his mother's brother Gwilym Roberts, a long-time professor and administrator at the University of Maine at Farmington, proved to be a significant contributor to Bill's love of family, community, and history, as well as his passion for good storytelling.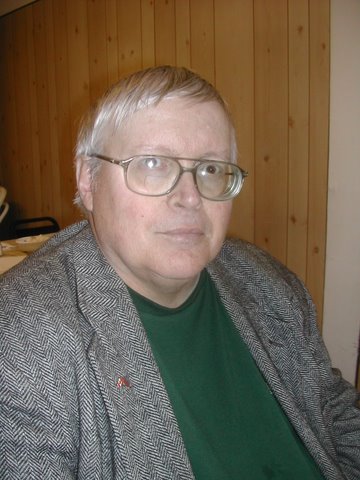 He attended Brownville Junction High School, where he excelled on the basketball team and played baseball at third base, becoming known for his keen defensive abilities in the "hot corner" under legendary coach Carroll Conley. Bill graduated in 1964 as valedictorian.
Immediately following his graduation, Bill entered into a common right-of-passage to manhood with a summer of strenuous outdoor labor on the extra gang of the Canadian Pacific Railroad. He worked alongside many of his neighborhood friends repairing track for a minimum of 10 hours a day. Bill would later write "Onawa Revisited," a place name where the gang worked its way across the high trestle.
Following in the footsteps of his mother and uncle Gwilym, he attended Farmington State Teachers College. He was a diligent student there for two years and played baseball and basketball. After Farmington, he attended the University of Maine part-time and taught grade 4 at Milo Elementary for a year. Eventually the looming military draft forced his option to enlist in the U.S. Army in June 1967, enlisting allowed him to select his army occupation.
In mid-June 1967, in the midst of the Vietnam War, Bill underwent basic training at Fort Bragg, North Carolina. He received advanced training in finance at Fort Benjamin Harrison, Indiana, before being assigned to the 47th Finance unit in Thailand in support of U.S. troops in Vietnam. He rose to the very visible and responsible position of regional chief of travel pay. After serving for over seven months, he became ill and was hospitalized in the Philippines and Okinawa. He received a medical discharge in September 1968 and received medical care for the next 10 months at the Togus Veterans Hospital.
With improving health Bill enrolled at the University of Maine, graduating in 1971 with a bachelor's in psychology. He continued his education at Laval University in Quebec City, studying French while playing basketball. He remained in Canada for five years, tutoring academic subjects.
In the early 1980s, Bill returned to Brownville and fulfilled his lifetime passion of writing local history, sports biography, and newspaper articles covering local sporting events. Indeed, he later reflected that "Maine is conducive to intellectual endeavor. It's quiet and peaceful, and there's time to think and contemplate."
Bill spoke of the local history of the Brownville area and led tours of Katahdin Iron Works. He also tutored many local children in the French and Spanish languages. Altogether, he authored and compiled 50-plus books documenting the life and times of the area, entities, and people he loved. Among his works are the histories of central-northern Maine towns such as Brownville (including Brownville Junction), Milo, Derby, Lake View, LaGrange, Sebec, Onawa, Ebeemee, Dover-Foxcroft, and Greenville. These stories or snapshots in time capture the essence of small-town life of yesteryear, a happy era noted for its prevailing sense of family and community.
Interwoven in the literary mix are sports-related works on accomplished area basketball coaches and players. More than any of the others, these works drew the ready criticism of sports writers and Sunday morning lounge chair judges. In a steadfast manner, Bill wrote of the simpler times, when school coaches in Maine towns exerted a huge and positive impact that elevated the local athletes and their exploits to larger-than-life status. A great many youths idolized and strived to emulate the players. He reported on many local school sports events, primarily basketball.
Of all of Bill's books, those about the industrial complex at Katahdin Iron Works have proven to be the most in demand. Indeed, no place in Bill's worldwide travels earned a stronger attachment for Bill. He was greatly saddened to see the facility fall into disrepair with the passing decades.
In 1988, a Bangor reporter caught Bill in a particularly reflective mood after completing his 16th book. "If I don't capture this history, who's going to?" Sawtell asked, and added, "It takes a lot of diligence to write a book. There's so much history that's not being captured, which is a shame. History gives readers a reference point and shows them where they stand in relation to history."
Aside from his writing efforts, Bill was active in pursuing his social service ambitions. From 1976-77, he served as a patient advocate at Togus and worked for the Piscataquis County Educational Development program. Bill's experiences in the veterans' health care system materialized in an expose published in Time magazine in 1981 He volunteered in 1982 at the Charlotte White Center. In 1989, he was appointed to the Maine Commission of Mental Health tasked with monitoring and evaluating the implementation of community and institutional reform programs. Bill said that his commitment to his community derived from a desire to repay people for all they did for him.
Tokens of recognition and accolades from appreciative communities often came Bill's way. In 2007 he was named Brownville Citizen of the Year.
Years before, on a personal level, he admitted that "Writing has served me in that it has given me a badly needed sense of identity." The record demonstrates Bill's basic humanitarian nature. He had made known his "desire to perform a service to mankind and prosperity" and to use my abilities and resources to help his fellowman. The communities he loved can do no more than to confirm that Bill exceeded his goals in life. Rest in peace, fellow preserver of our local heritage.
A list of Bill's works may be obtained by contacting Peters at bigiron275@yahoo.com or 207-951-7604. Please provide an email or postal address.
Peters is a member of the Brownville-Brownville Junction Historical Society. Peters' full article on Sawtell ran in the recent historical society newsletter.