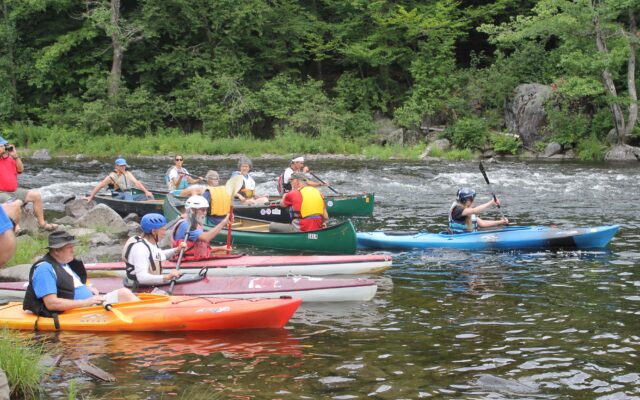 PO-spracepre-30-16
Observer file photo/Stuart Hedstrom
Sebec River Canoe/Kayak Race returns May 13
After three years Three Rivers Kiwanis Foundation of Milo/Brownville will finally hold its annual canoe race on Saturday, May 13, starting at the Sebec Village Reading Room and ending at Veterans Park in Milo.
Registration will run from 8:30 to 9:30 a.m. Briefing will be at 9:45 a.m. and the race will start at 10 a.m. for locals and 10:15 a.m. for MaCKRO classes. The Kiwanis will be serving coffee and donuts during the registration time.
Entrance fee is $20 per adult and $15 ages 15 and under. The fee includes an event T-shirt, lunch at the end of the race and awards for first, second, and third place in each category. Participants under age 18 must have signed parental/ guardian approval and under age 16 must have an adult in the boat with them. All kayakers must wear a helmet (a few will be available for loan at the start for those who need one). The contact person is Bobby Ellison at 207-943-2317 or 207-279-0481.