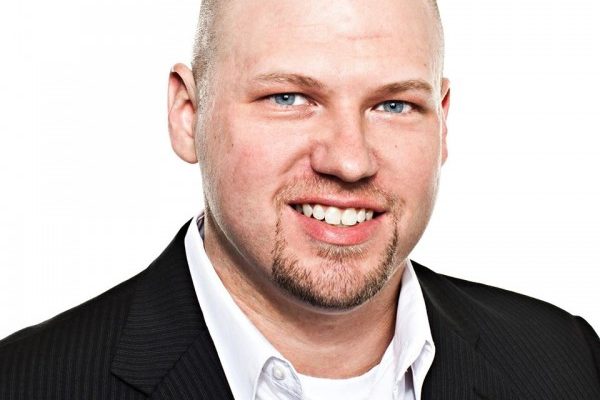 Matthew Gagnon
Matthew Gagnon
Judge should reject Eliot Cutler's plea deal
By Matthew Gagnon
Eliot Cutler was a mere 10,000 votes away from becoming the governor of Maine, and now he is likely going to jail.
We learned in mid-April that Cutler had come to a plea agreement with the Hancock County district attorney's office that would include "an underlying jail sentence, a distinct period of incarceration and lengthy probation with conditions upon release." In citing the reasons for the deal, District Attorney Robert Granger cited the large backlog of cases in his office, as well as Cutler's age, as motivating factors.
On Tuesday, we finally learned that Cutler's "underlying jail sentence" in the plea deal is a paltry nine months.
In a Bangor Daily News story on the sentence, former Penobscot County District Attorney R. Christopher Almy was quoted complimenting Granger for his handling of the case. He also remarked that "overloaded courts are hindering our ability to prosecute effectively," backing up the idea that it was necessary to make this deal because of the backlog.
With due respect, though, this sentence — while apparently similar to other sentences for this crime — is unconscionable, and I hope the judge tosses the deal.
To know why this sentence is so bad, one needs a more complete understanding of what Cutler possessed. The Maine State Police application for an arrest warrant of Cutler can give us some of that information, though I will warn you, the details of Cutler's crimes are grotesque.
It all began with a tip from Dropbox Inc., a cloud-based file storage service used by Cutler. On Dec. 15 2021, Dropbox informed the National Center for Missing & Exploited Children that a file with sexually explicit material had been uploaded to its servers, and that the owner of the account it had been uploaded to belonged to Cutler.
The National Center for Missing & Exploited Children then informed the Maine State Police Computer Crimes Unit, which then began an investigation. A specialist was assigned to review the video file, and what she found was horrifying. The video was footage of an adult male sexually assaulting a prepubescent girl. She was, in the estimation of the state police, about 4 to 6 years old.
The police then obtained a search warrant for the contents of Cutler's Dropbox account, and then later for his homes in Portland and Brooklin. Those search warrants were executed on March 23, 2022. The police immediately identified a very large number of child pornography videos on the seized flash cards. Several of the videos showed young girls around 4 years old being abused.
It soon became apparent that there were thousands of videos of young children being abused. The state police affidavit lists some of the file names, making clear the children being abused were between 8 and 12 years old. Many files were labeled "PTHC," which stands for "Pre Teen Hard Core."
All told, Cutler had 83,780 images of children under age 12 on his electronic devices.
And we're going to talk about the "backlog" justifying a light sentence like this?
I don't care how much paperwork is on a prosecutor's desk, and how much work they have to do, this is the most high-profile case for possession of child pornography this state is likely to see. I understand the need to clear out the backlog, but this case is so heinous, and so high profile, that it simply can not be treated as a routine case.
Bill Diamond, a former Democratic state senator and a long-time advocate for Maine children, told me he was outraged by the sentencing agreement. According to Diamond, the police finding more than 80,000 images of children under age 12 likely means Cutler was actively involved in acquiring images of specific types of sexual assaults against innocent children. "Worst of all," he said, "he played a significant role supporting the need for 'fresh' faces, which creates a continual need for more victims."
I share Diamond's outrage, and I don't think I'm alone. Punishment for crime should be directly proportional to the damage it does to people and to society. And there are very few crimes more destructive than this.
Gagnon of Yarmouth is the chief executive officer of the Maine Policy Institute, a free market policy think tank based in Portland. A Hampden native, he previously served as a senior strategist for the Republican Governors Association in Washington, D.C.
If you or someone you know needs resources or support related to sexual violence, contact the Maine Coalition Against Sexual Assault's 24/7 hotline at 800-871-7741.
If you are concerned about a child being neglected or abused, call Maine's 24-hour hotline at 800-452-1999 or 711 to speak with a child protective specialist.