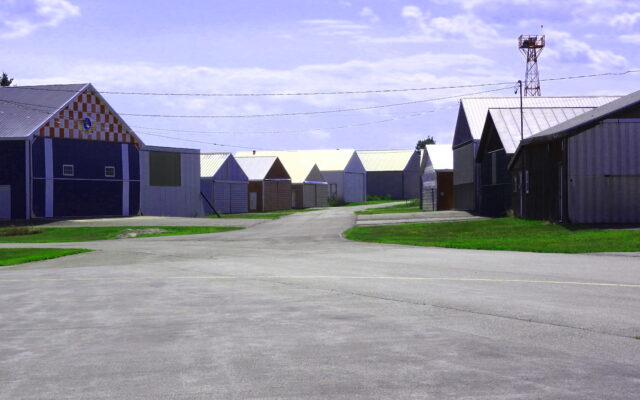 PO-dexterairport-29-22
Photo courtesy of Ted Luebbers DEXTER AIRPORT – The hangar area and taxi-way of the Dexter Regional Airport.
Collins, King, Golden announce $304K for Dexter airport terminal building
WASHINGTON — U.S. Sens. Susan Collins, R-Maine and Angus King, I-Maine and Rep. Jared Golden, D-Golden announced this week that the Airport Infrastructure Grant program, funded by the Bipartisan Infrastructure Law, awarded $461,500 to improve three airports in Maine's Second District.
The Dexter Regional Airport will receive $304,000 for the construction of a new terminal building.
Other funding is $112,500 for the Princeton Municipal Airport for perimeter fencing and $45,000 for Rangely's Stephen A Bean Municipal Airport to mark, remove, and light obstructions.
The grants are being funded as part of the AIG program to modernize the nation's infrastructure through capital investment in airports.
The Dexter project will be the construction of a new 1,000-square foot terminal building to meet the operational needs of the airport. The grant funds about 27.24 percent of the project.
Dexter Regional Airport is a general aviation airport, designated as local, as defined in the FAA's National Plan of Integrated Airport Systems report.
"Whether passengers are Mainers returning from a trip, visitors coming to experience Maine, or service members coming home, airports are important gateways to our state and the country," said Collins, King, and Golden. "These investments in airport infrastructure will go a long way to improve passenger experience and bring more business to communities across Maine. We're proud of the positive impact that this bill continues to have on our state's economy and look forward to seeing the upgrades at the airport."