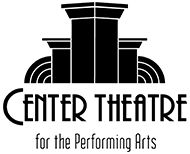 Stuck on the roof to support drama camps
DOVER-FOXCROFT — The Center Theatre for the Performing Arts is hosting the second annual "Dani on Deck Fundraiser." This year, Dani Buschmann will be going onto the Center Theatre roof deck starting at 10 a.m. on Saturday, May 6. She won't come down until she raises $3,000 to benefit the Center Theatre's Children's Summer Drama Camps. Supporters can help her get a head start by pledging donations now or they can wait until the day of the event to contribute.
On May 6, the theatre will be livestreaming Dani's event on their website and YouTube channel so people all around the world can check in and give Dani words of encouragement. People from the local community will also be joining Dani on the roof to talk about exciting developments in the community. The lineup currently includes Dover Foxcroft's new Police Chief Seth Burnes, the kids from "Honk Jr.", Ashley Robinson from Dover True Value, Toby Nelson from Foxcroft Academy, and Matt Spooner from the Piscataquis County Ice Arena. More guests are planned to appear throughout the day.
To support the fundraiser, people can make donations to the theatre or pledge a donation towards items for Dani. Dani will get a snack from the theatre for a $10 donation, takeout from a local restaurant for a $100 pledge, and Dani will also eat some things that she personally doesn't like if folks are willing to make a $100 pledge. More items and pledge amounts are available on the Center Theatre's website, www.CenterTheatre.org.
The Center Theatre is a 501(c)3 non-profit organization with a mission to make arts, education, and entertainment accessible to our rural communities to engage and inspire.
The fundraiser is supporting the 25th year of Children's Summer Drama Camps in the region. This year the Center Theatre is presenting a new camp in Greenville. Other camps this summer will take place in Milo, Dexter, Dover-Foxcroft, and Monson. More information on the theatre's Summer Drama Camps and the Dani on Deck Fundraiser can be found at www.centertheatre.org or by calling the theatre at 207-564-8943.