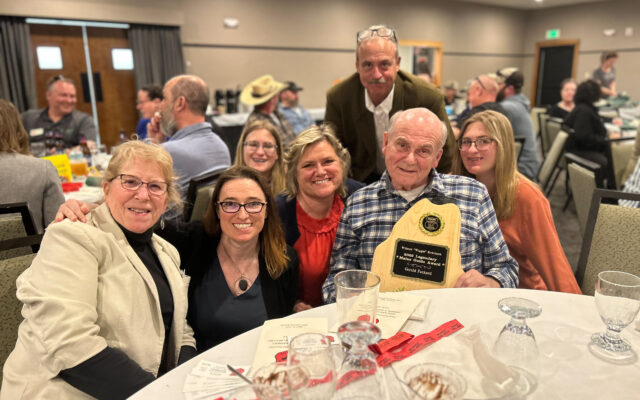 Packard with award and family
Photo courtesy of Maine Department of Inland Fisheries & Wildlife LEGENDARY MAINE GUIDE — Jerry Packard of Willimantic is the recipient of the Wiggie Robinson Legendary Maine Guide Award from the Maine Department of Inland Fisheries and Wildlife. Pictured at the award presentation in Brewer is front, from left, wife Tish Dutson, daughter Jessica Packard, daughter Laura Feaga, Packard, and granddaughter Vivian Feaga. Back granddaughter Dorinda Feaga and son-in-law Chuck Feaga.
Longtime guide, operator of Packard's Camps receives Legendary Maine Guide Award
BREWER — Jerry Packard, a longtime guide in the Sebec Lake region and the fourth generation operator of Packard's Camps, was recently presented with the Wiggie Robinson Legendary Maine Guide Award by Department of Inland Fisheries and Wildlife Deputy Commissioner Tim Peabody at the Maine Professional Guides Association annual banquet in Brewer.
Packard, 77 of Willimantic, received the honor in front of over 300 people, including family, friends, and other guides. Packard is the 13th guide to be honored with the award, which is named after the late Wiggie Robinson, a longtime Katahdin area guide who was synonymous with the Maine outdoors.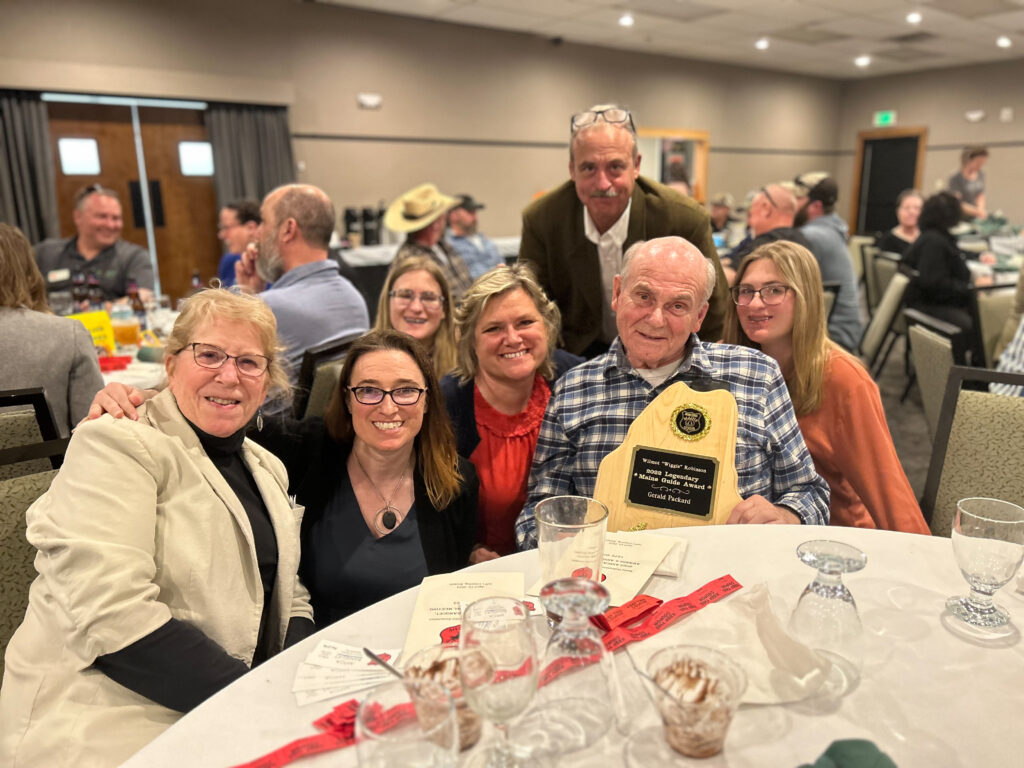 Packard received multiple nominations from a variety of people, including state senators, state representatives, retired inland fisheries and wildlife commissioners, game wardens, biologists, county sheriffs, neighbors, and friends. Everyone mentioned his outstanding skills as a guide and woodsman, and all the nominations also echoed how it didn't matter who he guided — professional athletes, politicians, or young children — Jerry treated everyone the same, and that was unequaled.
He was the face of Packard's camps on Sebec Lake, the fourth generation of his family to run the camps. Having grown up at the camps on Sebec, Packard knew the woods and waters of the area like no other. He always was the person to go to whenever there was any kind of issue or emergency happening at the lake, and he was always willing to help whether it was on foot, by boat, by ATV or snowmobile, or even plane. One nominee talked about how on a moonless night and a search was underway, Packard was able to drive a boat from one end of the lake to the other by watching the treeline against the sky, and knowing where he was by navigating the lake by peaks and valleys of the trees against the dark skyline.
Packard also was unique in that he recognized the importance of being a guide, and the importance and tradition of the Maine Sporting Camps. He was a founding member of the Maine Sporting Camps Association, realizing that the future of these camps and the families that ran them depended on working together with other camps to market and preserve this unique way of life. He later became president of that group.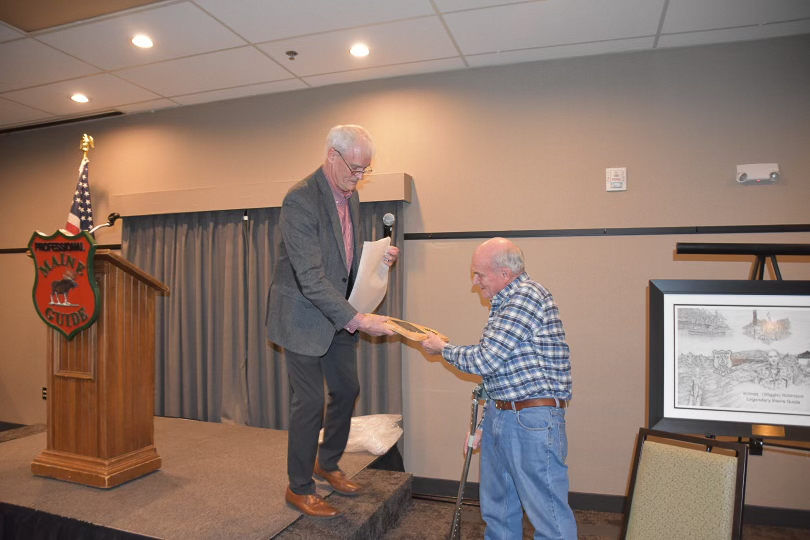 Along with guiding Packard was very active in his community, having served as a town selectman, and chair of the school board. He also was on the board of directors for Mayo Regional Hospital and the Sebec Lake Association. He even found time to make sure that future guides had what it takes as an examiner on the MDIFW Guides Examiner board.
Packard was a conservationist long before the term was ever utilized. He recognized the importance of protecting and preserving the Maine outdoors. He always allowed water access to Sebec Lake on a ramp that was owned by Packard's Camps. He later sold the access site to the state so there would always be access at the western end of Sebec Lake. Packard also made sure that access to Earley's Falls was preserved, selling that spot to the state as well, ensuring that the public will always be able to go fishing and sightseeing at this site.
He also was very willing to help the Department whenever he could. Before there were organized search and rescue teams, there was Packard, leading the way through the darkness of the night with a Coleman Lantern, leading successful searches for lost hunters and hikers. He also was always providing valuable information to game wardens, and his camps provided invaluable biological data for fisheries. His Lobster Lake Camps also housed game wardens and fisheries biologists during many an ice fishing season, protecting and enhancing the Lobster Lake Fishery.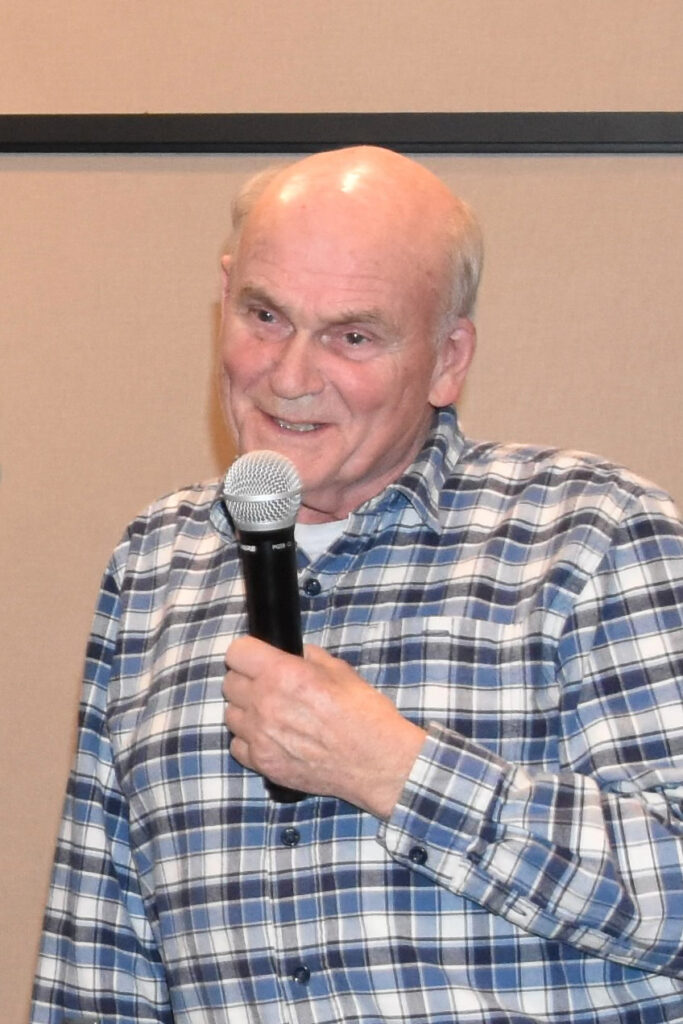 As his daughter Laura stated in one of the many nominations submitted for Packard, "the entire state of Maine has benefitted from his lifetime legacy of generosity, commitment to resource conservation, ethics, public service and devotion to promoting sporting opportunities." And she concluded with "He is a man who left every place he went better than when he found it."
The Wiggie Robinson Legendary Maine Guide Award is presented annually. Candidates must have held an active guide's license for a minimum of 20 consecutive years and worked actively as a guide for at least a cumulative total of 10 years. Ideal candidates are also community leaders, and active on boards or committees that enhance and promote the importance of Maine's outdoor resources such as youth programs, scout leader, conservation education, safety instructor, search and rescue volunteer, fish and game clubs, guide license examiner, and others.
Past winners include Gil Gilpatrick, Gary Corson, Gardner Defoe, Matthew P. Libby, Don Dudley, Danny Legere, Richard Scribner, Donald E. Helstrom, Jr, Lance Wheaton, Bonnie Holding, Carroll Ware, and Polly Mahoney.