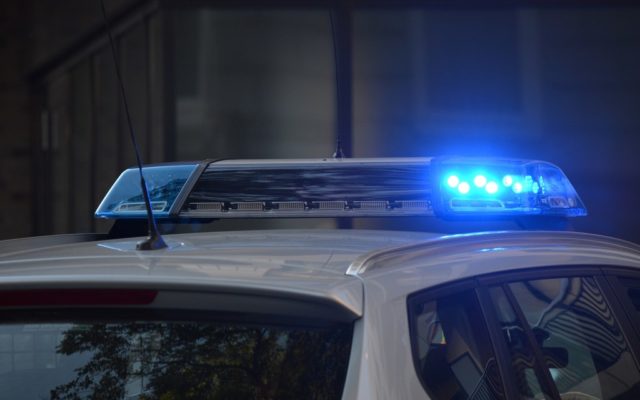 84-year-old faces felony charge after allegedly pointing gun at Milo police chief's head
MILO — An 84-year-old Milo man faces an attempted murder charge after allegedly pointing a loaded gun at the police chief's head and threatening to kill him earlier this month.
Richard McCorrison was arrested and charged with attempted murder, a Class A felony, on March 7, according to court records obtained Friday. He was also charged with criminal threatening with a dangerous weapon, a Class C felony, and refusing to submit to arrest, a Class D misdemeanor.
McCorrison appeared in court March 9, where a judge ordered him to be held on $1,000 cash bail, which he posted three days later, court records show. He was also ordered not to use or possess firearms or any dangerous weapons and must submit to searches anytime.
Other conditions outline that McCorrison is not to have contact with Milo Police Chief Nick Clukey and another person. He also is not to be on Beard Lane in Milo.
Clukey visited McCorrison's house on Deste Road in Milo on March 7 to collect insurance information tied to a car crash.
A woman, also living at the residence, answered the door, but McCorrison immediately became verbally abusive when he approached the chief, according to information provided by the Piscataquis County district attorney's office.
McCorrison allowed the chief to come inside, but said he needed to grab something from the kitchen. He then allegedly reached over the counter, next to a bread box, and pulled out a small loaded pistol, which he pointed at Clukey's head, according to the district attorney's office.
McCorrison allegedly threatened to kill Clukey, who ordered the man to drop the gun. Clukey, met with resistance from McCorrison, eventually forced the gun out of his hand and called for help on a handheld radio, according to the information.
Officer Mike Harris arrived to help, and police discovered the gun was loaded with rounds in the magazine and a live round in the chamber. When Harris picked up the gun, the hammer was cocked forward, and the gun was able to be fired with the hammer either forward or backward, according to the district attorney's office.
The woman living in the house told police that McCorrison suffers from mental health issues and that she planned to take him to a hospital for veterans.
McCorrison is scheduled to appear at 8:30 a.m. May 15, at the courthouse in Dover-Foxcroft.