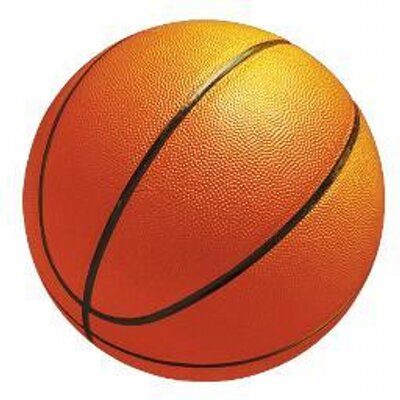 MPA committee rejects new high school basketball classification proposal
By Adam Robinson, Bangor Daily News Staff
A Maine Principals' Association's committee on Jan. 19 unanimously opposed the Basketball Committee's five-class proposal, which included a Class S for small schools and removed the highest Class AA.
At the end of a two-hour discussion, the Classification Committee approved a motion to meet with three members of the MPA's Basketball Committee to come up with a new proposal for basketball classifications. The panel meets again Feb. 14 to discuss a new proposal.
MPA Executive Director Mike Burnham said any number of classes are on the table in negotiations. After cordial debate between committee members, members came to a consensus that they needed to meet with the Basketball Committee to find an agreement.
The proposal brought to the Classification Committee featured Classes A, B, C, D and a new Class S, the only one of which had no regions amongst the 22 schools. Much of the discussion related to enrollment limits by class, particularly the ranges in classes A and D.
After the proposed classification list was rejected midway through the discussion, a motion was brought forth to increase the enrollment range of Class D zero to 150 students, but members also rejected that. Currently the enrollment range is zero to 129, but the proposal would have changed it to 101 to 250 and make Class S zero to 100.
"The two issues they were looking at, on the top end there was significant push back that there weren't enough teams in AA and they'd like to see that as somewhat similar to other classes," Burnham said. "And in Class D, we have a huge issue of D South being in huge jeopardy of not having eight teams advancing to the tournament. Just by the geographic location of Class D schools, it's difficult to bring in some D Schools. If you move the number in Class D up to bring in more D South teams in, that changes the conversation around the D North tournament."
D South was a point of concern, but Cliff Urquhart, athletic director at Southern Aroostook, suggested moving teams like Bangor Christian and Deer Isle-Stonington to the South to help the numbers.
Urquhart said he spoke with many teams that would be in the proposed Class S and said a few schools expressed concerns about travel, having no regions and the stigma around the class, much like Class D right now being the smallest class in Maine.
Many members had differing opinions on enrollment cutoffs in Class D and Class A.
Camden Hills Athletic Director Jeff Hart proposed 625 students being the cutoff for Class A, the other class with the most discussion around it.
"Many discussions with classification committees, there is always talk about the span of that classification," said Mike Bisson, assistant executive director of the MPA. "Lewiston at 1,505 [students] is always part of that. Whenever a team says we only have 700 kids we can't compete with 1,500, that number for Class A is always debated."
Another idea put forth by John Bapst Athletic Director Dan O'Connell was using heal points to dictate classes over periods of time, moving teams based on results.
When asked near the end of the meeting about a relegation and promotion system, Bisson said that the MPA did a year-long study on the subject, but the idea got no support.
"We did a full-year study on other factors," Bisson said. "[Oxford Hills football coach] Mark Soehren had some ideas, and we had really good discussion about relegation, but what we heard was schools don't want to be punished for having good years."
A new football classification plan was approved early in the meeting. The proposal gives all four 11-player classes regions, changing Class D from state-wide to North and South, and moves Noble, Portland, Windham and South Portland into Class A. The enrollment for Class A lowered from 950 students to 900, and six teams in each region will make the playoffs at a minimum. The exact number will still be decided by the region.
Hampden Academy and Brewer petitioned to move down to Class C in the proposal that was approved. They will play in C North.
The eight-player large division will add Brunswick to its class.
Volleyball will stay at three classes and the classification numbers remain the same.
Eight-player soccer was approved with the exact number of teams, and specifically who will join, to be finalized in the spring.
In lacrosse, a proposal to do away with regions in Class A was approved. The new enrollment limits are 650 students-and-up for Class A, 600-799 in Class B and 0-599 in Class C.