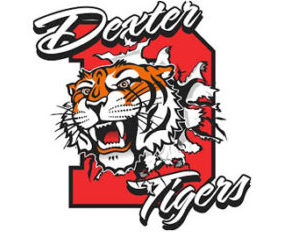 Dexter teams off to strong starts
By Larry Mahoney and Adam Robinson, Bangor Daily News Staff
Tiger's tough defense keeps them undefeated
Dexter has already equalled last year's win total as the Tigers are 10-0 after going 10-6 during the regular season in 2021-22.
The Tigers are perennial Class C North title contenders thanks to head coach Jody Grant's emphasis on stifling man-to-man defense.
It is no different this season as Dexter has given up just 23.7 points per game while scoring 39.7. Scoring balance has been one of the keys to their success.
"I think we have had five different kids be our leading scorer in a game this year," said Grant.
A healthy Mazie Peach, sister of former Dexter and Husson University standout Megan Peach, has been another one of the keys to the team's success.
The 6-foot-2 Peach, who had struggled with knee cap issues last year, is a formidable force in the paint. She is averaging nearly 10 points and eight rebounds per game according to Grant.
She is complemented in the low post by solid performers Hannah Dean and Jozlynn Paige.
Their perimeter producers have been point guard Abi Corson and shooting guard Cally Gudroe, while senior guard Jillean Poliquin is a tenacious defender.
Freshman guard Desiree Adams gives them a spark off the bench.
1,000-point scorer leads Tiger boys
In Class C North, Dexter sported a 12-5 record last season heading into the Class C North tournament, where the Tigers made it all the way to the Class C title game before losing in the final seconds to Dirigo.
This winter, Dexter is already at 10-1, and coach Peter Murray said last year's record would have looked similar if not for COVID-19. He said Dexter lost a couple games last year while the team was decimated by the illness.
Will Kusnierz has reached the 1,000-point milestone and has been scoring in bunches on every team Dexter faces. The shifty guard that recently announced his commitment to Husson in the fall to continue his basketball career has been everything to the Tigers.
"He's a terrific player, and he has been since he's been here," Murray said. "He's elevated each year. We lean on him pretty hard, and we have enough other pieces, and he doesn't have to do it all. He's unselfish to a fault, and he can score at all three levels. We have enough pieces around him, where if they try to take him away, he will find them and make that hurt."
Outside of Kusnierz's scoring ability, Dexter's defense has also taken a step up this season.
"We are coming together as a team defensively, and that's where it all starts," Murray added. "A pleasant surprise is our ability to score. We are averaging more than we are used to and are still maintaining the high defensive level."