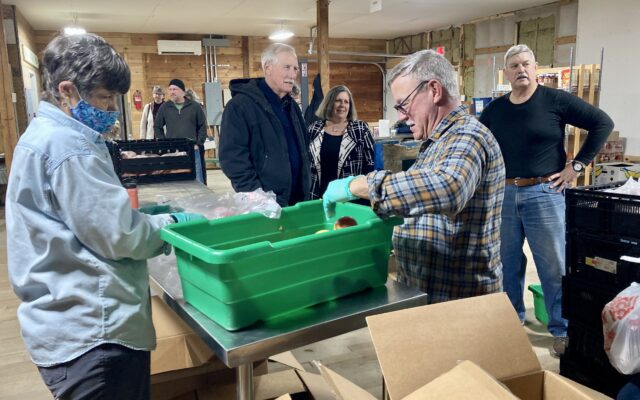 Angus-King-Dover-Foxcroft-011823
Observer photo/Valerie Royzman FEDERAL FUNDS IN ACTION — U.S. Sen. Angus King met with leaders and volunteers at the Piscataquis County Regional Food Center on Wednesday, Jan. 18. He made several stops in Dover-Foxcroft to learn about how more than $500,000 in federal funds will be used to help the food center and area youth.
Angus King stops in Dover-Foxcroft to learn how $518K will help food center and youth
DOVER-FOXCROFT — U.S. Sen. Angus King made several stops in Dover-Foxcroft on Wednesday to learn about how nearly $518,000 in federal funds will be used to aid the area's youth and residents facing food insecurity.
King met with leaders and volunteers at the Piscataquis Region Food Center, where $92,000 in federal dollars will be used to complete a community kitchen incubator, or a space where food is prepared for residents and that will eventually offer cooking classes to the public.
He also met with Helping Hands for Heart — a Piscataquis coalition that works to address food, emergency fuel and other needs of families — and others to discuss how $425,750 will start a county-wide mentorship program for youth.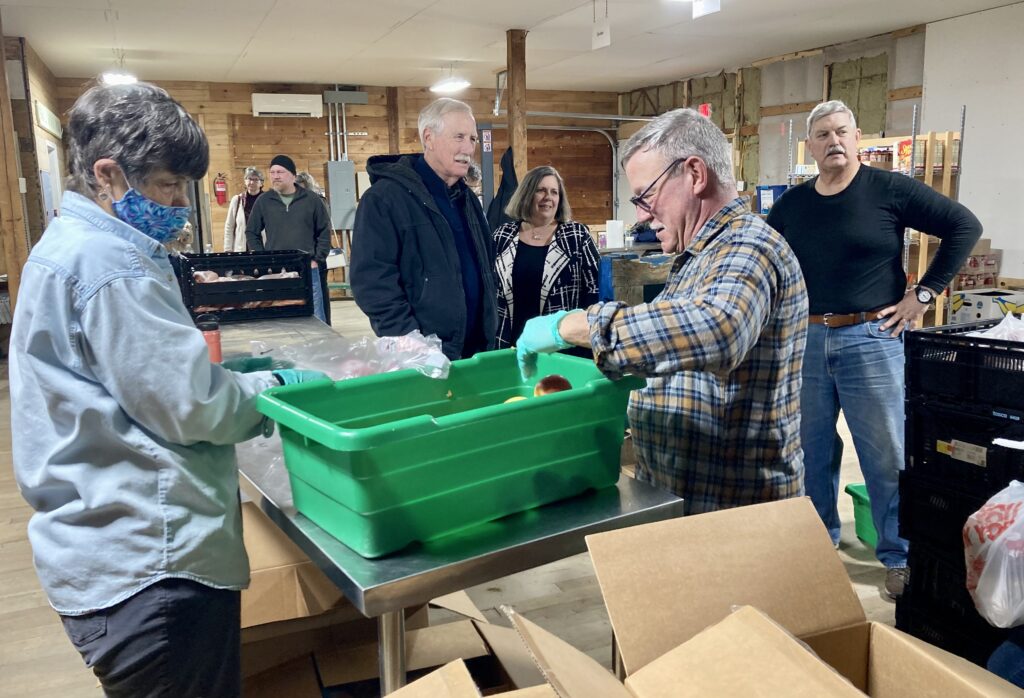 A new kitchen equipped with tools needed to keep the area's most vulnerable residents fed and a mentorship program for youth struggling with mental health and other issues will help people in one of Maine's poorest counties. Piscataquis County's residents often face barriers related to broadband, transportation and little access to state services, which came up in conversations with King about efforts that would push the county forward.
Members of Congress can request that federal dollars — often called congressionally directed spending — be provided to communities and nonprofits that have applied to have their projects funded. The 2023 omnibus spending bill passed in December includes a significant chunk for Piscataquis County, which King and Sen. Susan Collins supported.
"That's the most powerful part of this [federal funding] program — we're able to provide funding that isn't otherwise available," King said during his tour of the food center on North Street. "There's no other place to go. And it makes a real difference."
The new kitchen — a project that began in 2019 but was put on pause when the COVID-19 pandemic hit — will allow the food center to make better use of produce. Sometimes a fresh cabbage or butternut squash goes to waste because elderly residents are too frail or need assistance cutting the vegetables, Executive Director Kelly Sirimoglu said.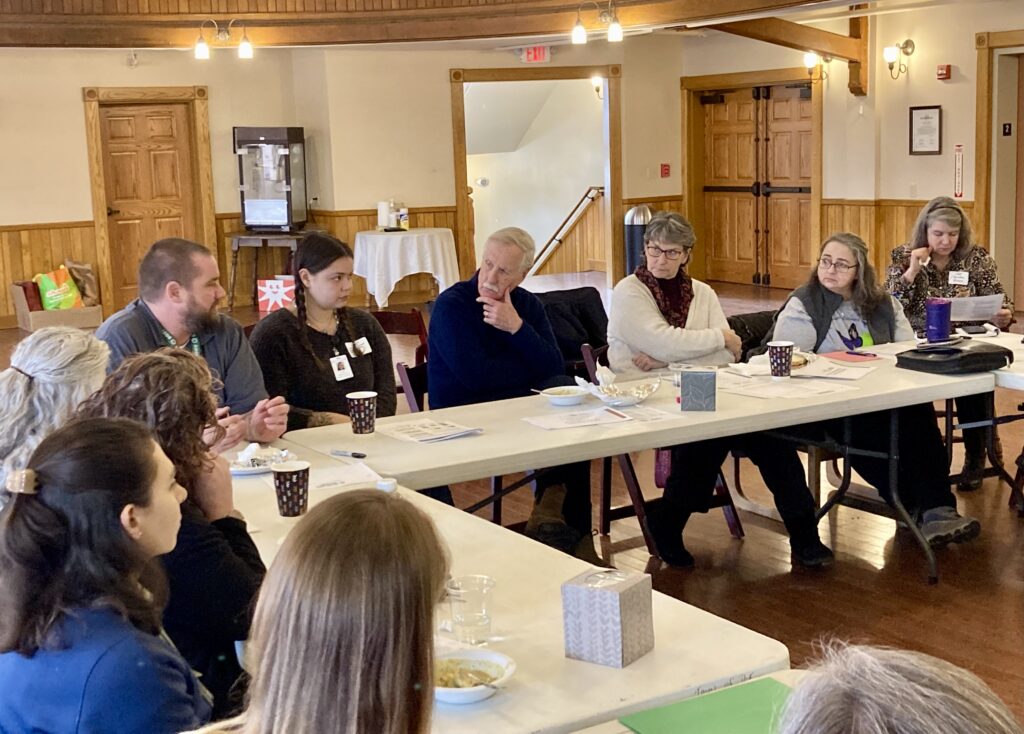 Once the kitchen is up and running, which the food center hopes will happen this year, food can be cut and distributed to residents, she said. Sirimoglu also hopes residents and farmers can reserve space in the kitchen to access its equipment and expand their market, like freezer storage for an abundance of crops.
Eventually, classes related to cooking, preserving foods and other topics will be offered there.
Separate from the kitchen project, the food center has completed a number of renovations, including an accessible entrance and windows, to welcome people back in person, Sirimoglu said.
Volunteers distribute food boxes to vehicles lined up in the parking lot twice a month, but the food pantry will reopen in mid-February.
"They'll have appointments and will come in, take a cart and be able to shop for the things that they enjoy," Sirimoglu said. "We need to start treating people with more respect and give them that choice back."
King visited with community leaders — a Dexter pastor and town councilor, Piscataquis County's emergency management director, Penquis and Northern Light Mayo Hospital employees and others — to learn about ongoing efforts to help the area's young people.
The mentorship program, which came about after interviews with youth, is still being designed and would be tailored to school districts' needs, said Sue Mackey Andrews, who is involved with the Helping Hands group and the Maine Highlands Working Communities Challenge.
There are a number of evidence-based models that could work, including after-school programming, one-on-one sessions between peers or an adult and child, summer experience options and others.
Some of the group's conversation with King shifted beyond the program to larger hurdles that Piscataquis County's residents face, such as the lack of a recovery center and housing, along with having to travel to Bangor for services. Expanded pediatric beds at Acadia Hospital, for example, are good news, but rural residents can't always access them, Andrews and others said.
"There's something about the culture of this region where people don't want to leave," Andrews said.
King agreed it would be more effective to have services nearby and placed emphasis on the need for a recovery center. He urged groups to apply for the next round of federal funding; ask for whatever amount is needed and justify it, he said.
"The most valuable commodities to me are ideas," he said, and encouraged the group to keep working and finding approaches that help solve serious problems.
Federal funding can be substantial, sometimes worth millions of dollars, King said. But the senator cautioned the group that there are always more requests than there is funding, and he doesn't know "what this new House of Representatives is going to do about the budget, let alone CDS [congressionally directed spending]."