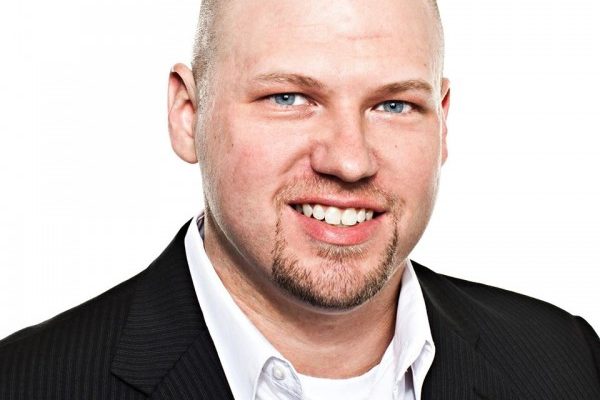 Matthew Gagnon
Matthew Gagnon
Biden and Trump are both villains for mishandling classified documents
By Matthew Gagnon
When I worked in Washington, D.C., I was interviewed by the FBI on a number of occasions, when my friends applied for top secret clearances with the federal government.
Each time, they would ask me very detailed, often personal questions (to your knowledge, has Mr. Smith been having any extra-marital affairs?) as they attempted to verify whether the person in question was trustworthy, loyal to the United States or vulnerable to blackmail and manipulation. I was struck by the seriousness of the process.
I also had several friends with clearances who worked at the Pentagon. I occasionally asked them what it was like to work with classified information, and one of the most common responses I got back was their fear of making mistakes.
It is no wonder why they were nervous, given how often we see people get in trouble for mishandling classified material. A few years ago, a 22-year old Navy machinist named Kristian Saucier took photos inside a nuclear submarine to document what he did for a living for his family. He wasn't a spy, and meant no harm by his actions, but he photographed a classified area inside a submarine and was sentenced to a year in prison for his mistake.
There is something else those friends of mine used to say about mishandling classified material: The further up the food chain you go, the less likely you are to get in trouble.
Last week, we learned several classified documents had been found in an office at the Penn Biden Center for Diplomacy and Global Engagement, an organization set up by President Joe Biden in the time after his vice presidency. The material was actually identified on Nov. 2, just days before the pivotal midterm elections in which Democrats performed better than expected.
Roughly a day later, more documents were discovered by his personal attorneys — none of whom have a security clearance themselves — who were executing an additional search for documents in the wake of the first find. The second batch was found in Biden's garage, stored near his Corvette.
Biden tried to shrug off the issue and any comparisons to the classified document scandal involving former President Donald Trump. The White House immediately turned over the documents, and said that his attorneys "did what they should have done" by flagging the discovery and contacting the National Archives.
Despite his dismissal, Attorney General Merrick Garland has now appointed a special counsel to investigate Biden's handling of classified material.
Biden's defenders, including Biden himself, claim his situation is very different from Trump's, because he was "unaware" that the documents were in those locations, there weren't as many and they were turned over immediately.
The media seems largely happy with that explanation, and rather than engaging in hostile, skeptical investigations to dig deeper into the story and learn if there is more to it than the White House is telling us, they seem happy to print comparisons of Biden and Trump that are in line with the explanation they were given.
But a few questions linger. Just how many more documents are out there that have yet to be found? What exactly was in these documents and why did Biden have them? And if he didn't know about them, how can anyone with a clearance be so careless as to lose track of documents in their care?
Make no mistake, Trump looks no better for his classified document scandal after this. I said at the time, and I will say again now, that the former president's possession of those documents was reckless, irresponsible, unnecessary and would have landed him in jail if he was a lowly Navy sailor.
But then again, so too would Biden's actions. I don't care how quickly he turned them over or about the number of documents. He apparently lost track of classified documents and was storing them in a garage and an office, where those documents were discoverable at any time by people with no clearance. Worse, the discovery took place before an election, and the revelation was held until well after it, apparently so as to not politically damage the president.
I ask for one thing and one thing only in politics: consistency. If Trump is a villain for mishandling classified documents, then so is Biden.
Gagnon of Yarmouth is the chief executive officer of the Maine Policy Institute, a free market policy think tank based in Portland. A Hampden native, he previously served as a senior strategist for the Republican Governors Association in Washington, D.C.