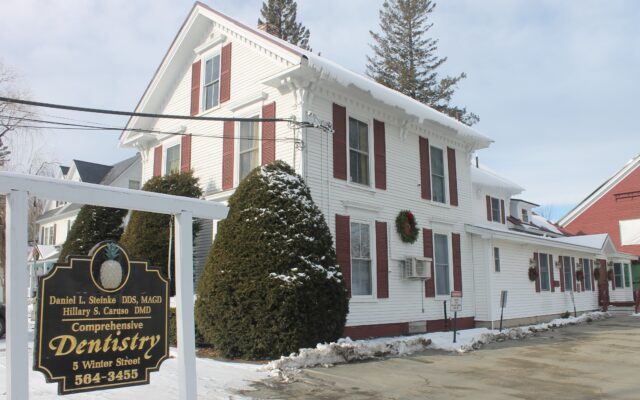 PO-steinke-2-23
Observer photo/Stuart Hedstrom STEINKE & CARUSO DENTAL CARE — For more than 36 years Dr. Daniel Steinke has operated his dental practice at 5 Winter Street in Dover-Foxcroft. For close to two decades his daughter Dr. Hillary Caruso has worked with father at Steinke & Caruso Dental Care.
Steinke & Caruso Dental Care, three and a half decades of bringing smiles to patients
DOVER-FOXCROFT — An interest in horses led to a dental practice that has been in operation for more than three and a half decades. For the last near two decades, Steinke & Caruso Dental Care has had a father-daughter team of dentists and a team of staff providing comprehensive patient care.
Sitting in the waiting area of the Winter Street location during a midday break, Dr. Daniel Steinke, DDS, MAGD said in late 1986 he bought the practice and building and farm on the Milo Road near the Sebec line from Dr. Harold "Hap" Gerrish, who had the establishment for close to three decades.
Mentioning the last 36 years has gone by fast, Dr. Steinke said, "I had great practice in South Portland, we loved it down there. (His daughter Dr. Hillary Caruso, DMD, MAGD) was in third grade, but I've always been into horses."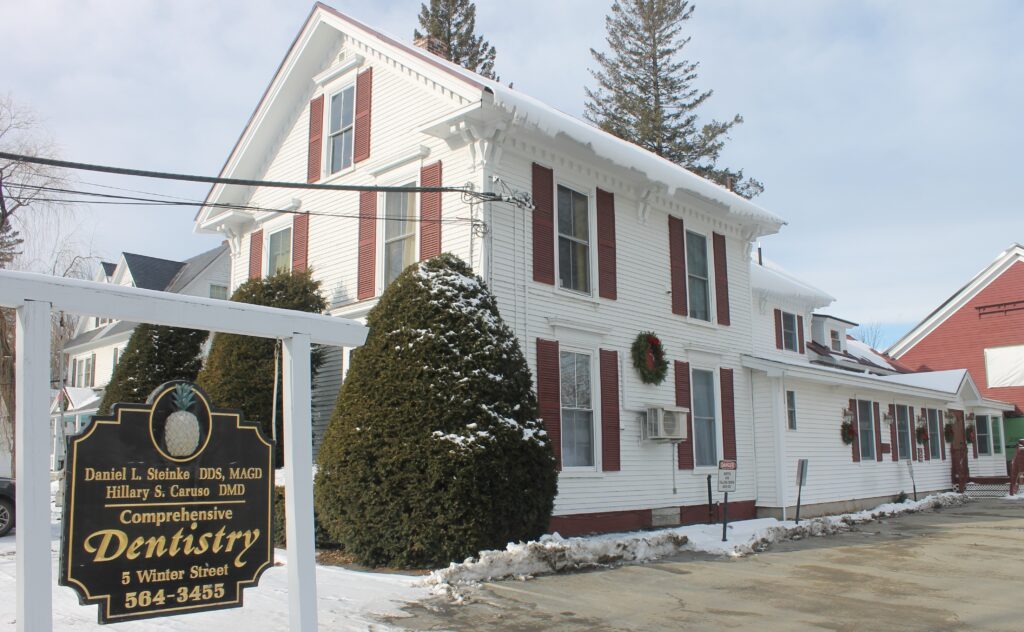 Dr. Steinke said the man who built lab equipment for him mentioned there was a dental practice and farm for sale in Dover-Foxcroft. Built around 1870, the office building has been a medical practice of some kind for most of its history — longer than any other site in Dover-Foxcroft.
"My wife and I took a drive one time and that was it," Dr. Steinke said. He said it was fate because he would need to sell his practice in South Portland, and after making one call a transaction agreement was in place.
Dr. Caruso said her parents looked at the Dover-Foxcroft farm on Labor Day Weekend of 1986 and her family moved that December.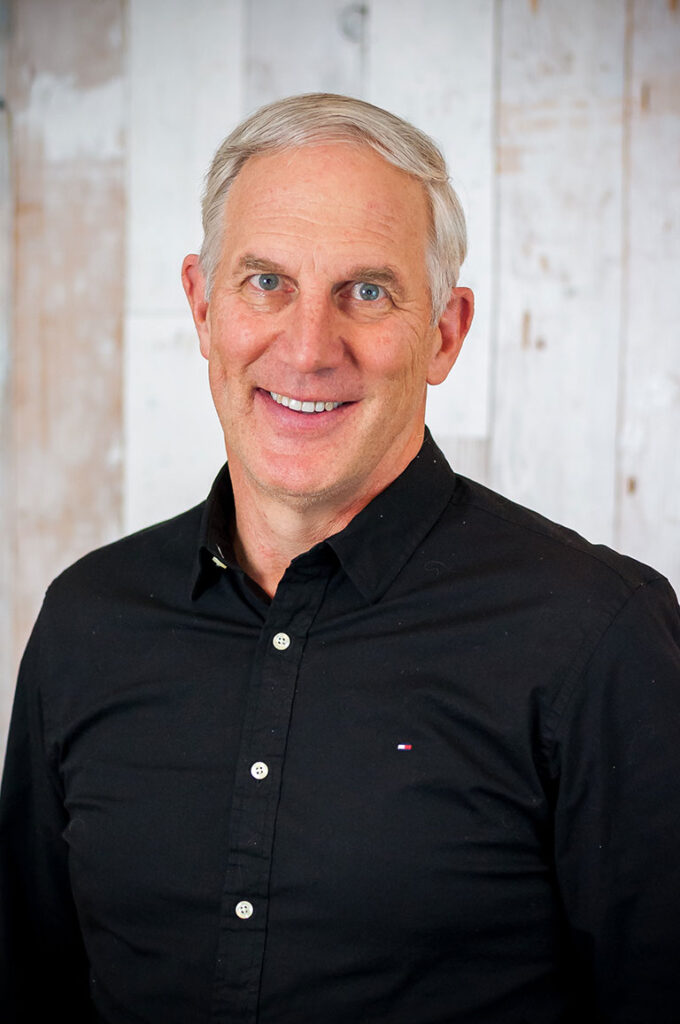 "It will be 19 years in June that I have been working and practicing dentistry here," Dr. Caruso said, mentioning the near two decades has gone by fast and has been great.
"I started working here in junior high," she said, helping out with sterilizing instruments and cleaning and working as a dental assistant during summer all the way to dental school. "A lot of patients still remember me working as a dental assistant. They will bring up that I assisted on an emergency over the weekend."
After graduating from the University of Connecticut School of Dental Medicine in 2004, Dr. Caruso returned to her hometown to fulfill a lifelong dream of practicing dentistry with her father.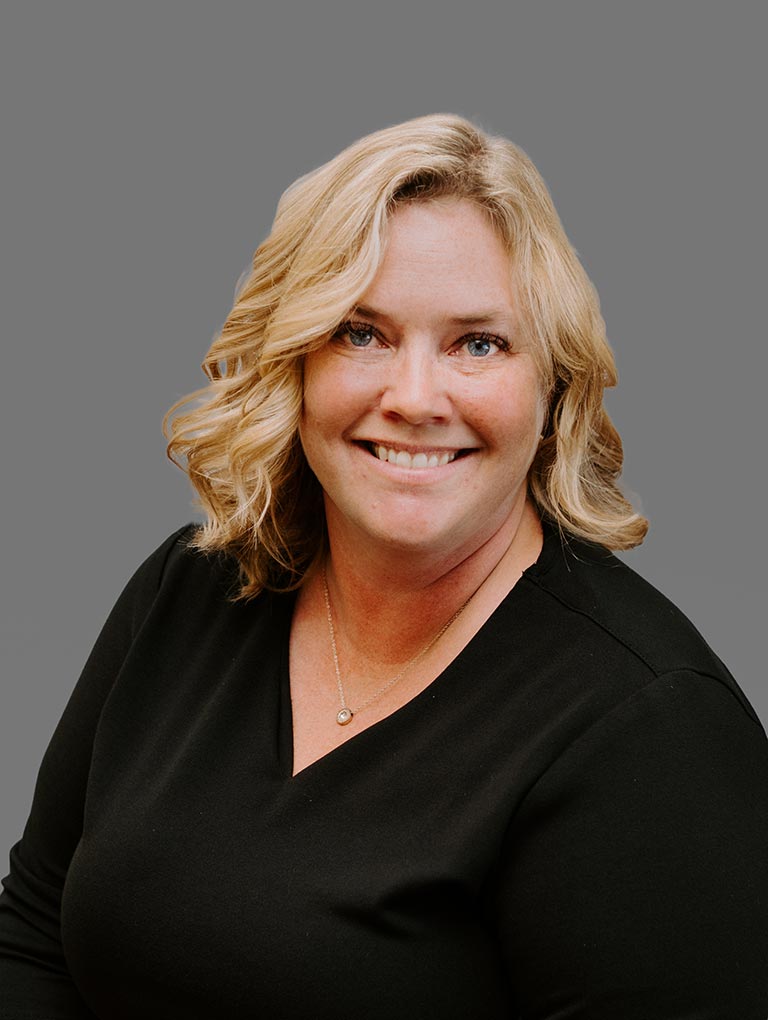 "I love that it's always developing, always changing, and the connections you can make with people," Dr. Caruso said. "The profession is fun because every year there are more advancements in technology, so that keeps me busy, but otherwise we have these wonderful decades-long relationships that we build with people and families."
She said on that morning Dr. Steinke had performed some ortho work on a patient whose mother had also been a patient when she was young.
"I have had so many second generation people and I have one or two third generations," Dr. Steinke said.
"The nutritional part has always been important to me," he said. "I have always felt we could change peoples' lives for the better overall because we are seeing overall healthy people every six months. We could talk about their diet and how that affects their overall health and obviously that affects dentistry. I have always felt I could change lives, change health patterns better as a dentist than as I could as a physician."
"People are just living healthier longer," Dr. Caruso said. "I just saw an 88-year-old this morning who still has all her teeth and that is a wonderful change that is happening. People are living better longer with their teeth."
"When I first came it was the paradigm that people lost their teeth," Dr. Steinke said. "There were still a good number of people who had their teeth out for high school graduation because it was the big thing, 'get it over with and get to my dentures,' and that was still happening when I came."
He said he used to do a lot of work on dentures, but "now most everybody has their teeth" including patients in their 80s and 90s.
Dr. Steinke also said he is glad to now see many children who have no cavities when they come into the office.
"The technology has been a big part of it," Dr. Caruso said. "We are doing digitized impressions, even dentures, everything can be made digitally with 3-D printers."
Steinke & Caruso Dental Care is located at 5 Winter St. in Dover-Foxcroft, and there also is a dental office in Sorrento — Sorrento Dental Associates.. Regular hours are from 7 a.m. to 4:30 p.m. Monday to Thursday. For information, call 207-564-3455 or go to https://centralmainesmiles.com/.