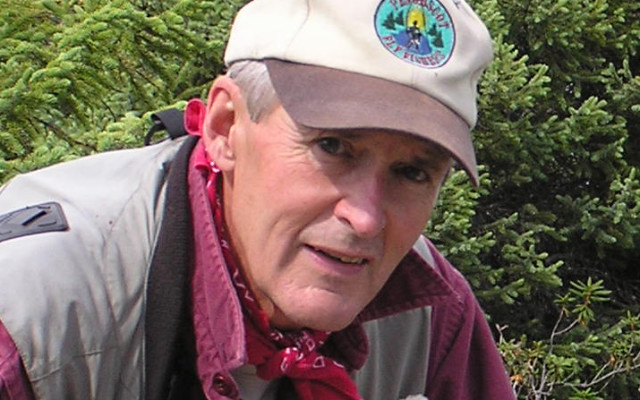 23112101_H18775345
V. Paul Reynolds
Rewards available for poaching information
By V. Paul Reynolds
According to Aroostook County Game Warden Kale O'Leary, "…during the September moose hunting week in Zone 2, the Maine Warden Service located a dead bull moose that had been covered with several small trees in an obvious effort to avoid its detection. After a thorough investigation, it was determined that this moose had been shot and intentionally covered based on evidence collected at the scene."
O'Leary says that the moose was found in a large clearcut, several hundred yards off the Rocky Brook Road near the 36-mile marker in T13 R11 WELS.
In another fall incident, game wardens were called to investigate the illegal shooting/wounding of a Bald Eagle near the Mattawamkeag River off the Wilderness Park Road in Mattawamkeag. A warden located the injured bird and, after capturing the eagle, relocated it to a bird rehabilitation center in central Maine. Pellets were found in the injured eagle. O'Leary reported that the illegal shooting took place sometime around Nov. 1 near the same area where the bird was found.
As wardens conduct an investigation, Operation Game Thief (OGT 1 800 ALERT US) is offering rewards in both cases for any information leading to convictions. In the case of the illegal moose killing the reward is $3,000. For information about the eagle shooting, the reward is $4,500.
In Maine, there are stiff penalties for the illegal killing of moose and eagles. A conviction on moose poaching results in a $1,000 fine and some jail time; conviction for killing an eagle, which is federally protected, can result in fines up to $250,000 and heavy jail time.
Over the years, Operation Game Thief (OGT) has been instrumental in solving a number of poaching violations, thanks to tips and leads from concerned citizens. OGT protects the identity of citizens providing information and does not require that they appear in court to testify.
According to Warden O'Leary, OGT has modernized and streamlined its information-gathering process through the use of a new cell phone app called "Tip411." Any citizen can download the Tip411 app from an app store to a smartphone. Poaching tips can then be forwarded to OGT by connecting to the app and then sharing information via text. This information remains anonymous and no name or personal information is needed in order to send a text style message through the Tip 411 app.
Other capabilities of the Tip411 app, not available through a conventional phone call, include photo sharing, location coordinates and other multimedia information that might assist wardens in their investigation.
As always those who prefer simplicity can still reach out to the Maine Warden Warden Service with their tips by making one phone call to Operation Game Thief, no strings attached, at 1-800-253-7887.
The author is editor of the Northwoods Sporting Journal. He is also a Maine Guide and host of a weekly radio program "Maine Outdoors" heard Sundays at 7 p.m. on The Voice of Maine News-Talk Network. He has authored three books. Online purchase information is available at www.sportingjournal.com, Outdoor Books.