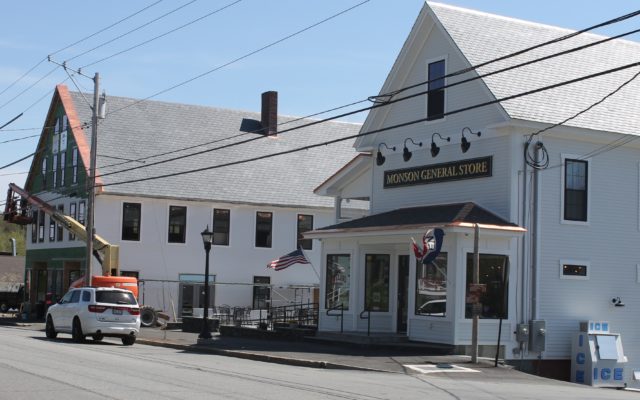 PO-monsonmainstreet-24-18
Observer photo/Stuart Hedstrom MONSON ARTS -- For the last year Monson has been undergoing many changes through the Portland-based Libra Foundation. The organization has purchased more than 20 properties along Main Street and across town, including the former community center, and many of the buildings have been torn down or are in the renovation process for the purpose of transforming the community into the Monson Arts artists' colony as part of the foundation's mission of making contributions to worthy causes across Maine to spur economic and creative growth.
'Artists of The Maine Highlands: Today and Tomorrow' exhibit
MONSON — Monson Arts, an art center and artist residency program located in Monson, opens the winter exhibition, "Artists of the Maine Highlands: Today and Tomorrow." This exhibition invited artists across the region to submit work of any medium. Over 30 artists of all ages, at different stages in their careers, working in sculpture, painting, and photography were selected to present their work. The result is a story of the contemporary art of the Maine Highlands.
There will be a public reception on Friday, Jan. 13 from 5-7 p.m. Refreshments will be sponsored by the Monson General Store.
"Artists of the Maine Highlands: Today and Tomorrow" will be on view Jan. 11 to April 14. The Monson Arts Gallery is located at 8 Greenville Road and is open Wednesday through Friday 10 a.m. to 3 p.m. or by appointment by calling 207-997-2070.
Monson Arts was founded in 2018. Their mission is to provide time and space for creative work through residencies, workshops, and educational partnerships. Visit monsonarts.org to learn more about all of their programs.