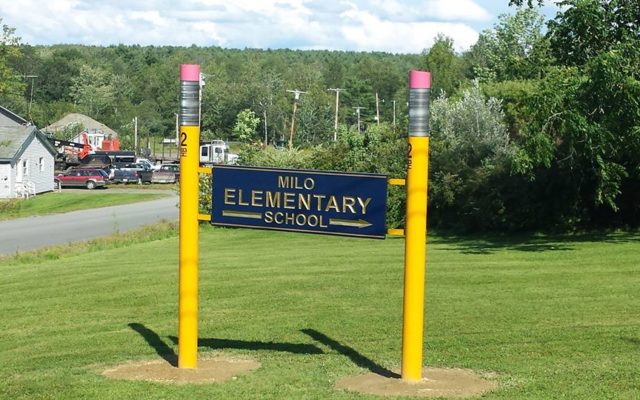 Milo Elementary taking part in sixth annual WinterKids Winter Games
The sixth annual WinterKids Winter Games begins next week with 15 schools competing statewide to win a total of $30,000 for their schools! Milo Elementary School will be representing Piscataquis County.
The Winter Games is a 4-week series of challenges in outdoor physical activity, nutrition, family engagement and winter carnival starting Jan. 9 and ending on Feb. 3. This year's theme is My Wild Winter.
The Games kick off with an opening ceremony at the Helen Thompson School in West Gardiner on Monday, Jan. 9 at 1 p.m.
The winning school will receive $5,000, the second will receive $3,000 and third place will receive $1,500 in school-wide prize ceremonies. All competitive schools will receive a cash prize based on how they finish.
All told, 3,000 children and 527 teachers will participate in the competitive track of the Winter Games for a chance to win cash, while an additional 7,000 students and 900 teachers will participate in the Play Along Track and receive incentives and a chance to win weekly prizes. We have children participating in all 16 counties of Maine and 13 additional states.
"We are thrilled to offer a fun, active way to engage all kids in outdoor learning throughout the winter," says Julie Mulkern, WinterKids executive director. "This year, the Winter Games focus is "My Wild Winter," celebrating nature-based learning in winter through outdoor physical activity, nutrition, family engagement and winter carnivals."
Embracing outdoor learning helps to counteract the negative effects of excessive screen time – particularly for those in elementary school. WinterKids provides resources for both teachers and parents to get their kids outside and active. There is also a WinterKids Winter Games Facebook group for resource sharing, and downloadable activities on the organization's website at www.winterkids.org.
A complete list of 2023 schools is attached and can be found at https://winterkids.org/winter-games/winter-games-competitive-track/.
WinterKids is the nonprofit organization that helps children develop healthy lifelong habits through education and fun, outdoor winter activity. The organization delivers innovative outdoor programs for families, schools, and communities. WinterKids' Major Community Sponsor is L.L.Bean. WinterKids' Supporting Sponsors are Agren, CMP, Harvard Pilgrim Health Care, WEX, and WMTW 8 and The CW. Hannaford Snack Pals present the WinterKids Winter Games, with weekly sponsors Aroma Joe's, Backyard Farms, and Subway, and support from MMG Insurance, Stockhouse Sports Pub and Restaurant, and Kittery Trading Post. Learn more at WinterKids.org.