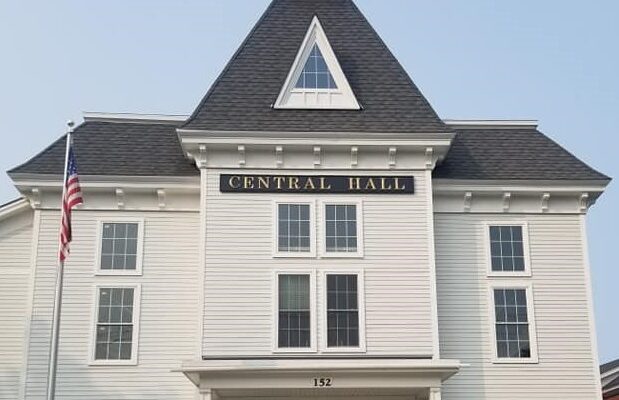 CHC sign (2)
The Commons at Central Hall in Dover-Foxcroft.
'A North Country Yule'
DOVER-FOXCROFT — The Central Hall Commons is excited to present "A North Country Yule," a festival of Christmas and Solstice music, dance, and more from 3-5 p.m. on Saturday, Dec. 17. Admission by donation.
Following in the tradition of "A North Country Christmas," presented in years past by Susan Ramsey and local string students and performers, "A North Country Yule" will feature seasonal music and dance that will delight and warm the hearts of all. The program will once again present Susan Ramsey and her students and colleagues in the local stringed instrument world, with tunes reflecting the Christmas spirit. Also performing will be Hunt and Allison Smith and friends, comprising  the Maine Highlands Welcome Yule, a pageant of midwinter song, dance and mummery reflecting traditions around the Winter Solstice. This promises to be a joyful event to make holiday spirits bright.
In case of inclement weather, the snow date is Sunday, Dec. 18 at 3 p.m. at the Central Hall Commons. For more information, please call 207-598-6398 or email arts@centralhallcommons.org.