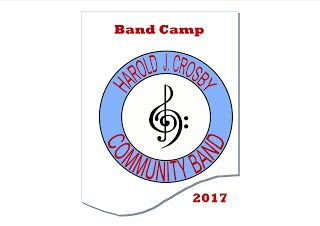 HJ Crosby Band concerts
Whether you are feeling a little "grinchy" or feeling the magic of the "Polar Express" or in the mood for traditional Christmas tunes or HJ Crosby's "Adeste Fideles" march, set aside an hour to join in the holiday spirit. The Harold J. Crosby Community Band of Dexter will present two holiday concerts.
The first is Thursday, Dec. 15 at 6 p.m., as part of an event to support the Giving Tree, at 7 Water Street at the St. Albans Town Hall. Admission by donation.
The second is Sunday, Dec. 18 at 1:30 p.m. at the Performing Arts Center 8-12 Main Street Dexter. Please use the public entrance in front, there is a ramp behind the building if needed. Goodies will be provided to enjoy during the concert. While the concert is free, donations are welcome to offset performance fees and other operating costs. No make-up date if inclement weather. For more contact crosbycommunityband@gmail.com or 207-924-6235 or go to www.cuthbert-foundation.org.
The HJ Crosby Community Band is a wind, brass, and percussion ensemble comprised of members from various communities in the greater Dexter area. Membership is open to all levels and free instrumental loan and instruction available for those interested in joining. A nonprofit organization, it is a member of the New Horizons International Music Association.