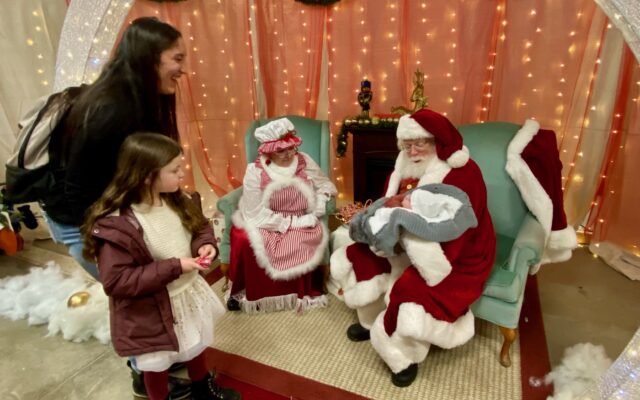 Hometown-Holidays-5-120522
Observer photo/Valerie Royzman SANTA CLAUS COMES TO TOWN — A family visits with Santa and Mrs. Claus, who made their annual appearance and handed out candy canes at the Dover-Foxcroft Fire Department Saturday, Dec. 3,
Dover-Foxcroft kids celebrate holiday season with Santa and Mrs. Claus
DOVER-FOXCROFT — Area families packed the Dover-Foxcroft fire station for a visit with Santa and Mrs. Claus after the iconic pair lit the downtown Christmas tree with their magic touch Saturday night.
The event was part of Hometown Holidays, which are celebrations that ring in the holiday season in Piscataquis County communities. This year, Dexter, Dover-Foxcroft, Greenville, Milo and Monson held festivities or have upcoming ones, according to the Piscataquis Chamber of Commerce, which promoted them on its website and social media.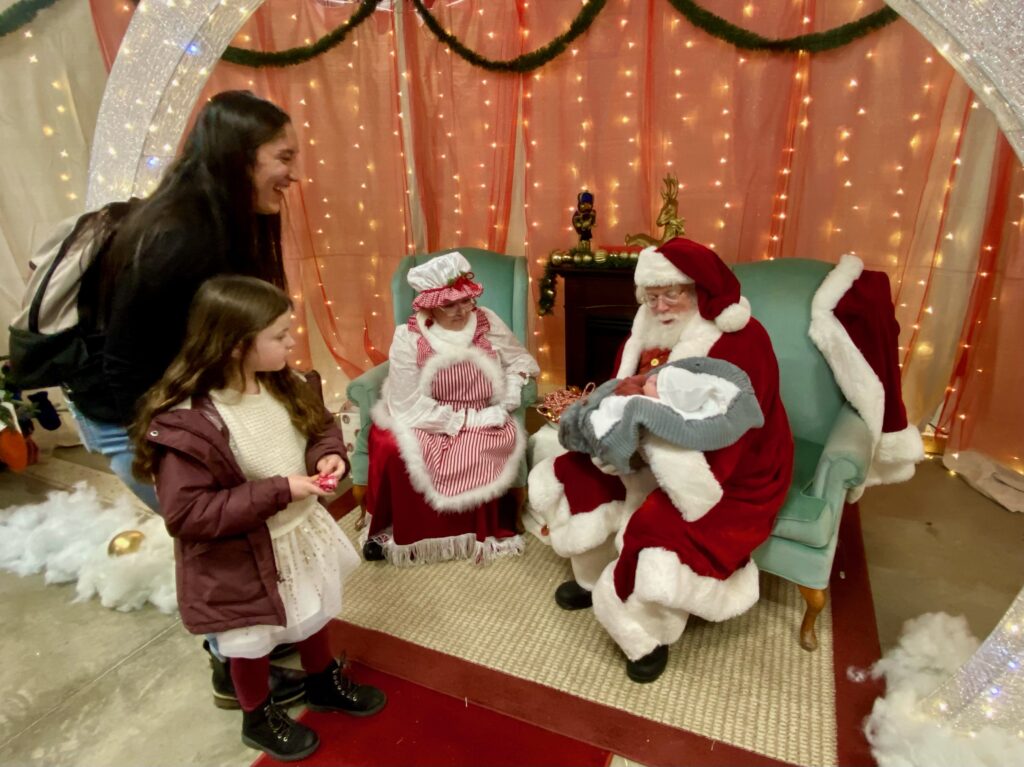 From ornament and garland making at the Thompson Free Library to carolers in Charles Dickens garb downtown, Dover-Foxcroft offered families a variety of activities, despite dreary weather conditions.
The Festival of Lights parade and horse and buggy rides were canceled due to rain, but Santa still made an appearance, which is the part that area children look forward to most, said Cindy Schmand-Philbrook, head organizer for the Hometown Holidays committee in Dover-Foxcroft.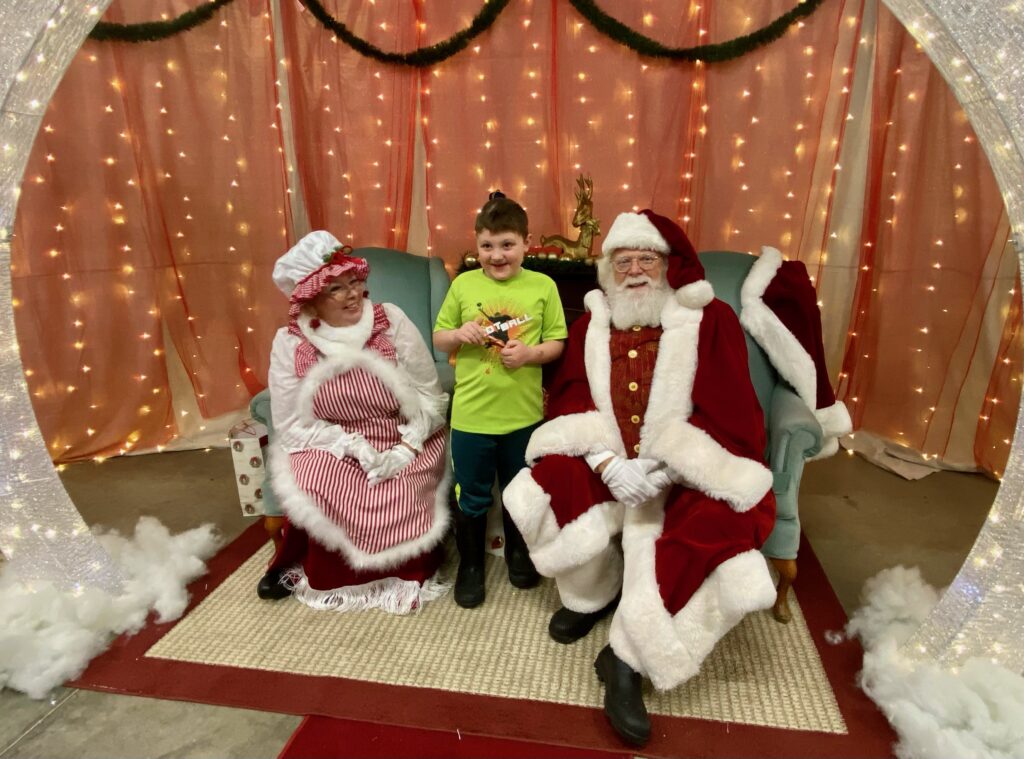 "It's going great considering the weather," she said Saturday, supervising the line of children waiting to meet Santa and Mrs. Claus. "We've had an excellent turnout."
Schmand-Philbrook thanked volunteers, businesses who donated, the fire department for clearing its station for the event, Treeline Storage for the tree and Denise Buzzelli, the chamber's executive director. Without them, the festivities wouldn't be possible, she said.