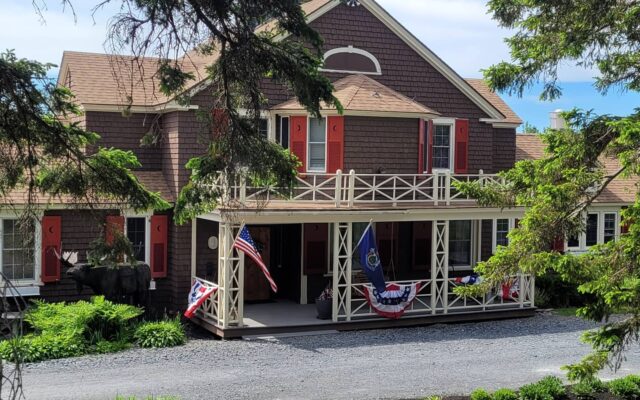 Lodge at Moosehdad Lake
Photo courtesy of The Lodge at Moosehead Lake THE LODGE AT MOOSEHEAD LAKE — The Lodge at Moosehead Lake is one of three properties that will be decked out for the Deck the Halls Homes & Inns Tour on Saturday, Dec. 10.
Deck the Halls Homes & Inns Tour
GREENVILLE — Visit three beautiful properties in Greenville decked out for the holidays on Saturday, Dec. 10 from 12 to 4 p.m.
Enjoy a warm Christmas welcome from innkeepers at The Greenville Inn and The Lodge at Moosehead Lake. The Greenville Inn was a lumber baron's country estate built in the 1880s and is listed on the National Register of Historic Places. The Lodge at Moosehead Lake, a AAA 4- Diamond property, was built as a summer residence by a banking family in 1917.
This year a private residence is open for our tour. The Neff family has graciously agreed to open their beautiful home located at 29 West Cove Point in Greenville. This home features stunning views of Moosehead Lake from West Cove.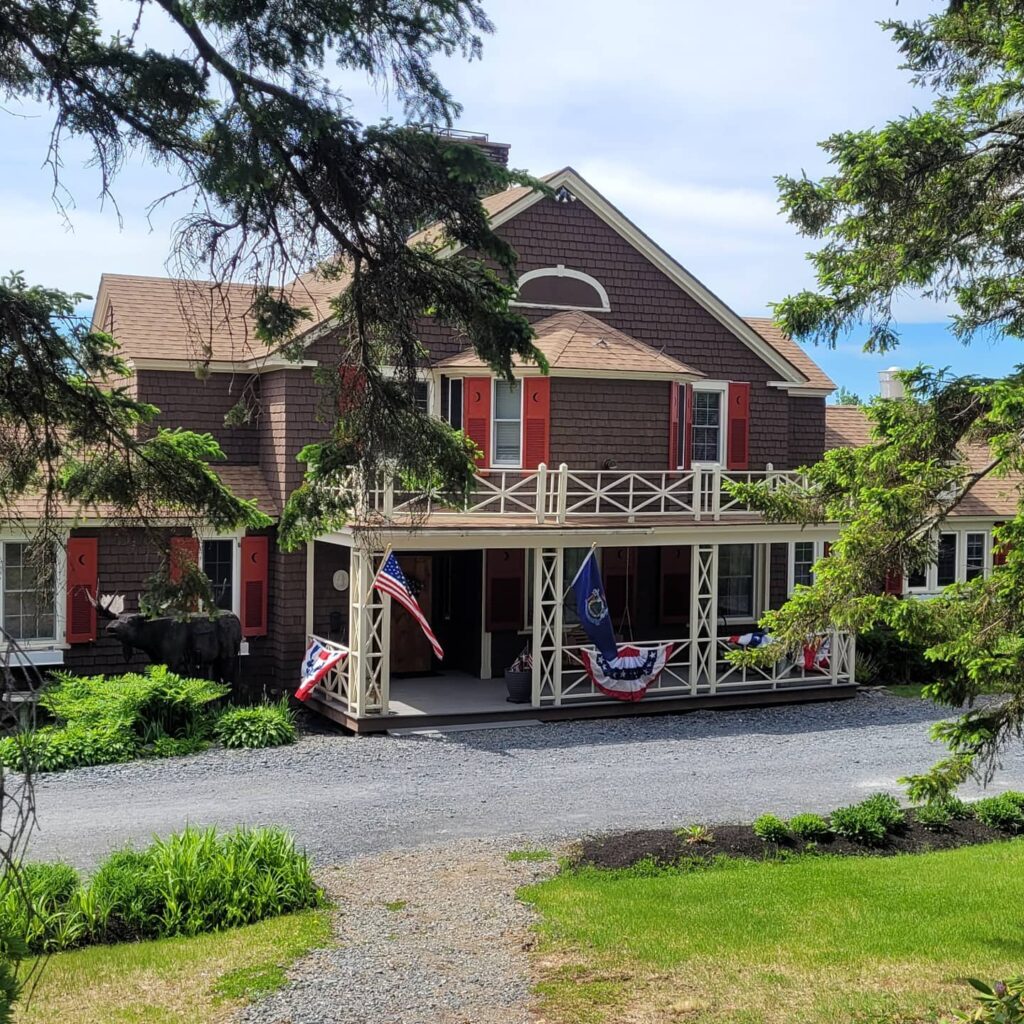 Another fun addition to the tour is a drive-thru outdoor décor viewing stop at the LoConte residence at 371 Lily Bay Road. This stop is an outside viewing spot only.
The cost is $15/per person, and tickets are required for entry. Tickets may be purchased in advance by visiting https://www.eventbrite.com/e/deck-the-halls-holiday-homes-inns-tour tickets-465902566117, by calling 207-695-2702, or in-person at the Moosehead Lake Region Visitors' Center on Wednesday to Saturday from 10 a.m. to 4 p.m. They can also be purchased at one of the tour locations on the day of the tour.
You choose the order you visit the tour stops. Please know that there are parking limitations at these locations, so you may be directed by a parking attendant to the next stop if there are no parking spaces available.
Addresses for the Inns:
Greenville Inn 40 Norris Street Greenville, Maine
The Lodge at Moosehead Lake 368 Lily Bay Road Greenville, Maine
Neff Residence 29 West Cove Point Greenville, Maine.
Address for drive-thru décor viewing:
LoConte residence (outside viewing only) 371 Lily Bay Rd. Greenville, Maine .
Proceeds will support Destination Moosehead Lake, our local Chamber of Commerce that promotes the Moosehead Lake region as a premier destination for all forms of recreation. The holiday tour is part of the Chamber's month-long celebration, Deck the Halls.