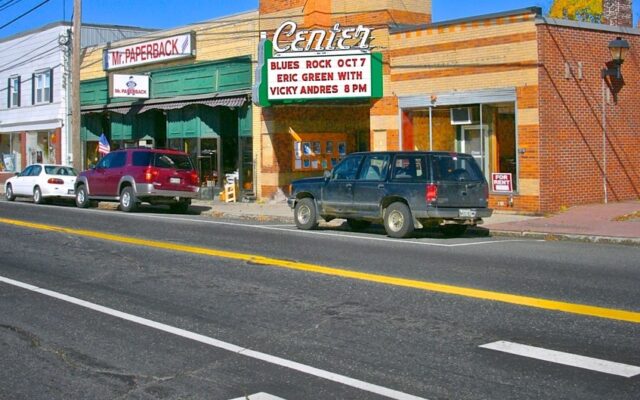 6 Dover-Foxcroft copy
Photo courtesy of Jeremy Hammond SMALL-TOWN DOVER-FOXCROFT — Dover-Foxcroft is among the towns featured in "In Search of Small-Town America" by Jeremy Hammond, detailing the British writer/photographer's year-long journey across all 50 states in 2006-07.
New book searches for small-town America
"In Search of Small-Town America" by Jeremy Hammond is a tribute to the United States. Although it alludes primarily to the lamentable demise of so many small American towns, it also holds them in such high regard, as those that ultimately survive, are truly a testament to the 'can-do' attitude that made the nation great.
The British writer and photographer embarked on a year-long journey to visit all 50 states in the spring of 2006. In October of that year he spent a week driving through Maine, including Dover-Foxcroft.
The small town once occupied a central place in American culture, society and politics, offering employment and prosperity, and the towns thrived. However, the census of 1920 recorded that more than half of the American people lived in the cities and suburbs. Now towns of fewer than 10,000 people, contain less than 10 percent of America's population, and they often simply remain — in the nostalgic, collective imagination — as the schmaltzy vision of Disneyland's 'Main Street USA', or the lighthearted parody of "The Simpsons" Springfield.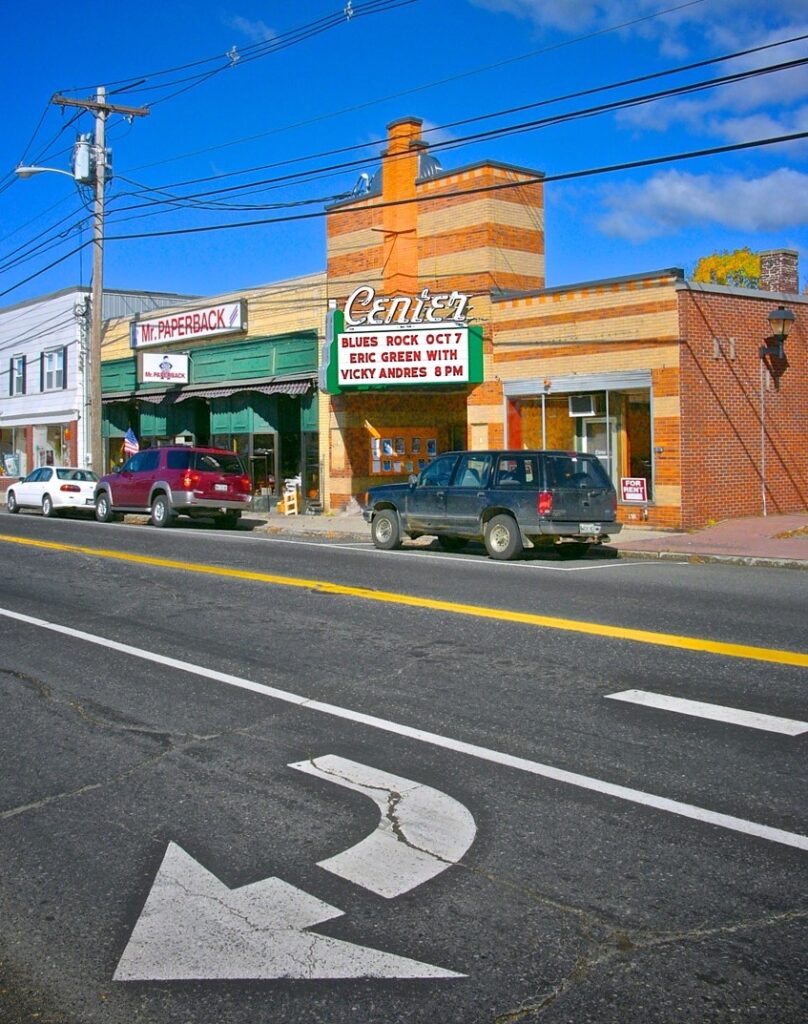 However, the reality in many small towns is very different. Central business districts are devastated, with shop fronts boarded-up, and with once elegant houses and distinguished municipal buildings left abandoned.
There are many and various forces at work, compounding the degeneration of America's smaller agrarian communities, but in so many cases it is the profit-driven ambitions of the "Big Corporations," and countrywide franchises, that nowadays accelerate the process of provincial decay. First by "sucking the heart out of Main Street" and then — acting both as purveyors and employers — by maintaining a subtle, but sustained 'strangle-hold' over the town and its consumers.
In a year-long journey, traveling through each and every one of the 50 United States Hammond documented just a random sample of these smaller population centers, just as he found them, in the first decade of the 21st century.
For more information, go to insearchofsmalltownamerica.com.