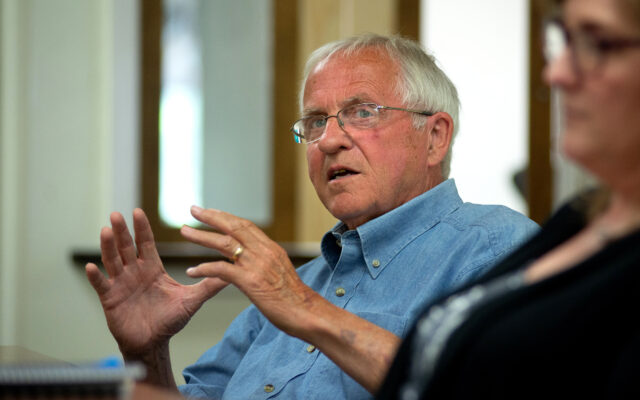 GuilfordProfile060420 F LCO
Bangor Daily News file photo/Linda Coan O'Kresik MYRICK AWARD RECIPIENT — Bill Thompson of Guilford has been chosen as the 2022 Warren "Pete" Myrick Award. Thompson will be recognized with the community service honor at the PCEDC annual meeting and dinner Dec. 12.
PCEDC annual meeting to recognize Myrick Award recipient Thompson
DOVER-FOXCROFT — The Piscataquis County Economic Development Council is pleased to announce its choice for the 2022 Warren "Pete" Myrick Award, William "Bill" Thompson of Guilford. Thompson will be honored at the 2022 PCEDC annual meeting and dinner celebration on Monday, Dec. 12 at the Central Hall Commons.
Chosen for his many impactful contributions to the Piscataquis region, PCEDC Executive Director Angie Arno said that "Mr. Thompson personifies the attributes associated with Pete Myrick and the recipients of the award named for him: an exemplary commitment and outstanding contributions to education, economic development, and civic engagement in Piscataquis County."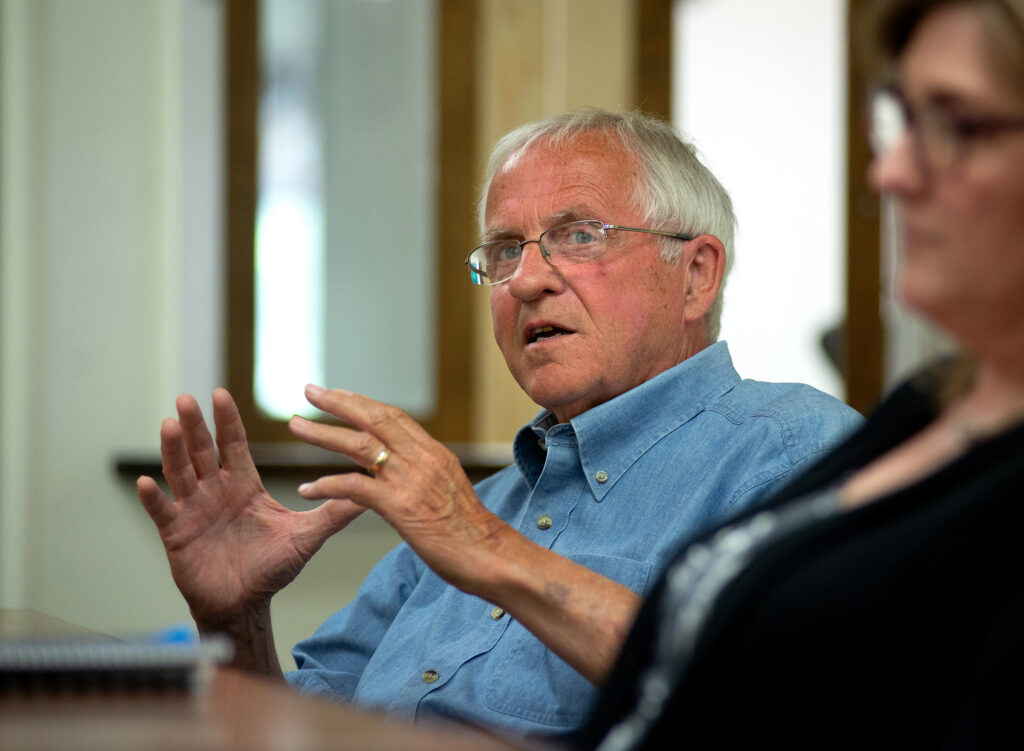 PCEDC board member Rep. Paul Stearns, R-Guilford said, "I have never seen Bill take or expect any credit for his countless hours of serving our community. He is entirely selfless in his actions while fulfilling his duties. His sole motivation is to make the community a better place and to see to it that the needs of the citizens are met."
"Bill Thompson is a municipal official, teacher and community leader of the highest caliber. His traits fit the requirements of the Myrick award in every way, and he is certainly worthy of this esteemed honor," added Tom Goulette, PCEDC board member and former Guilford town manager.
PCEDC Board President Denise Buzzelli said, "Bill was chosen from a pool of impressive nominees with decades of selfless contribution to society as recognized through the Pete Myrick award. We appreciate all he has done here in Piscataquis County and look forward to celebrating with him on Dec. 12."
Community members are invited to register for the event, scheduled for Dec. 12 at 4 p.m., and can do so on the PCEDC Facebook page or by clicking on the link athttps://pcedc.org/news/myrick-awards/am/.
For further information on Thompson's contributions, the Pete Myrick Award, or the work of PCEDC, please contact Arno at angie@pcedc.org or 207-564-3638.