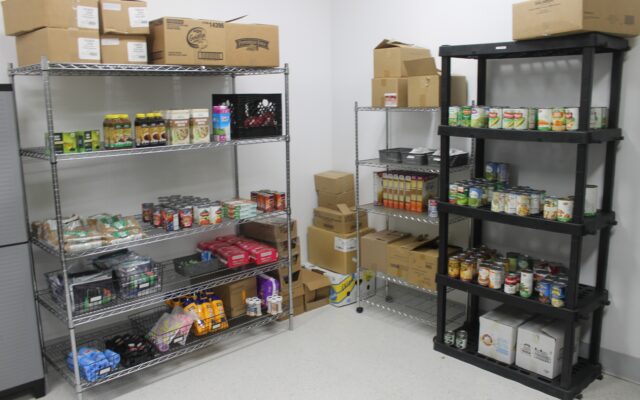 PO-foodmarket-44-22
Observer photo/Stuart Hedstrom SEDOMOCHA FOOD MARKET — Students at SeDoMoCha Middle School in Dover-Foxcroft are able to come in and pick up free items from the school's all-inclusive food market. They can also choose from hygiene products and clothing.
SeDoMoCha Middle School can shop for free at food market
DOVER-FOXCROFT — SeDoMoCha Middle School students can grab a snack for late in the day, pack up a bag of food for a weekend of meals, and even pick up clothing and school supplies at the school's food market set up in a room and closet space off the cafeteria.
"They come in here and they can shop," said SeDoMoCha School K-8 Math Interventionist Nichole Martin, who heads the all-inclusive market program, before the second of two monthly food distributions on Friday, Oct. 28. She said every student can come in grade by grade and pick up free items.
For nearly a decade, the Kiwanis Club of Dover-Foxcroft has packed up a weekend's worth of food, first in backpacks and now in reusable bags, for elementary school students to take home in an effort to fight childhood hunger.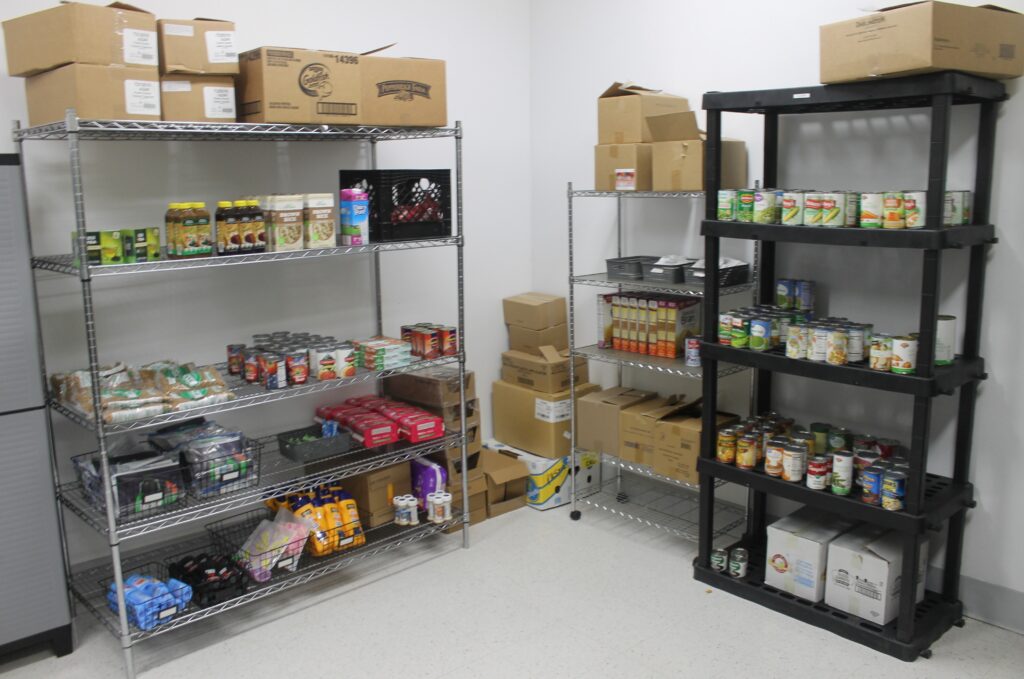 Elementary backpacks contain items such as whole grains, peanut butter, cans of vegetables, milk, whole wheat pasta and sauce, juice boxes as a treat, oatmeal and snacks. "They try to provide enough food for the weekends — ultimately it depends on the size of the family," Martin said, saying siblings will each bring food bags home.
She said some of her middle school students said there should be a similar initiative for the older side of the building.
"The kids themselves said 'let's fundraise, let's figure this out' so we ended up starting to hand out for grades 5, 6, 7, 8 as well," Martin said. Soon a group of students raised some funds, and with the help of teacher and staff donations, businesses and grants, a food program was launched.
At first students could sign up to receive bags of food but when COVID-19 hit, distribution changed to a drive-thru method for parents to pick it up.
"K-4 still gets a premade bag but 5-8 we've made a pantry," Martin said. "Instead of them getting a bag of some stuff they may use and some stuff they won't, they all come in here and they shop for free. You know the ones that are coming in here — it's super beneficial for them."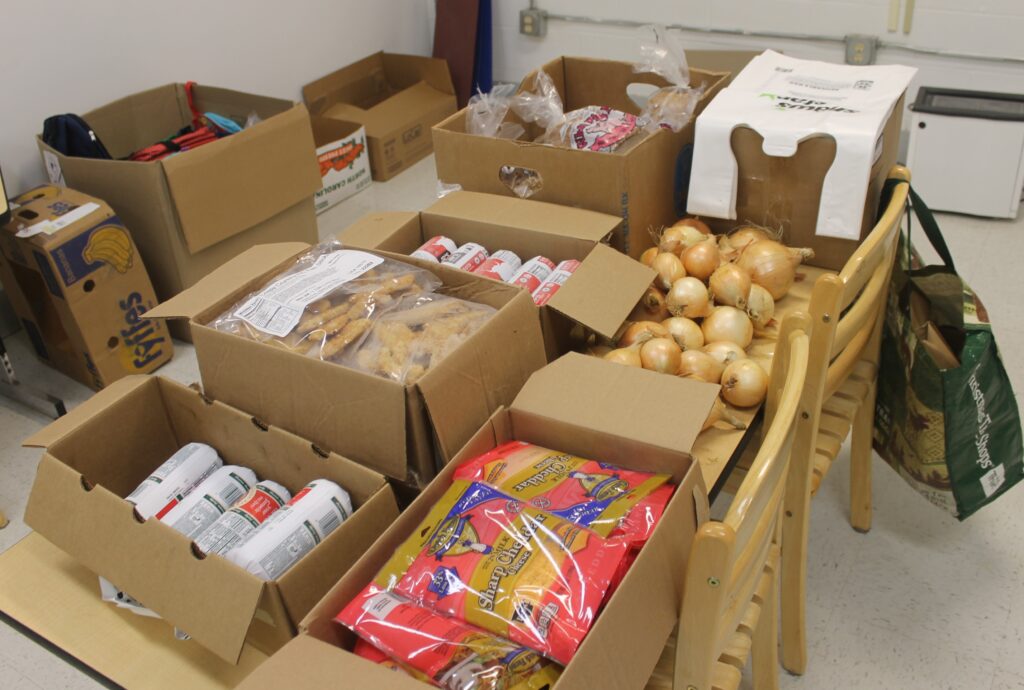 Any student, regardless of circumstances, can come in and take home what they like. The program may grow to where parents could order foods online.
"We get most of our food from Good Shepherd (Food Bank) for a pretty discounted price," Martin said. "We absolutely take donations so some of this stuff was donated to us, but most of it we buy every other week from Good Shepherd or the grocery stores."
In previous years, Martin would drive to Hampden twice monthly to pick up food from the Good Shepherd Food Bank distribution center. Now the organization delivers it to the Piscataquis Regional Food Center in Dover-Foxcroft and then it is brought from North Street to the SeDoMoCha School.
Good Shepherd Maine School Initiatives Coordinator Kazia Knepp, the mother of two SeDoMoCha attendees, will come in and help the students, as does School Nurse Courtney Arcaro.
"We have fresh potatoes, bags of apples — they love taking these home, a bag of sweet potatoes, (spaghetti) squash)," Martin said about produce set up on a table and in boxes on the floor for the students to choose from. "Lots of things to make soups with. Courtney Arcaro's a good partner with me on this and she will encourage them by saying 'you can make this soup' to give them ideas on what to make."
"If we have produce that we think will spoil before the next 2-week session I call staff down and I open up the produce part to staff," she said.
Refrigerator and freezer items are taken out and set up with recent offerings including cheese, hamburg, turkey and fish sticks.
"We really want to make it a whole inclusive meal they can take home for free," Martin said. Students are encouraged to pack enough food to provide for two breakfasts, lunches and dinners over the weekend.
Some toiletries items are available for pickup as are school supplies, and Martin said this year clothing has been added to the market. She said clothing has all been washed and students can select pants, hats, winter coats and more.
"I have one boy who I take in here privately to go clothes shopping, because I know he doesn't want to shop in front of people," Martin said. "Yesterday he and I came in, we were chatting and he said he needed some pants so we came in and he went in the bathroom and tried them on and said 'yeah, these fit great,' so he'll put it in a backpack and hide it.
"Some people don't want to publicly purchase things from our shop which is totally fine. We accommodate. We kind of know our kids enough to make those connections with us."
"What will happen is at 1:45 we will say the food market's open, eighth grade come down and then we start with eighth grade, whoever wants to come," Martin said as the other younger pupils then have an opportunity to come through.
SeDoMoCha families can have Thanksgiving and Christmas meals through the market. "Whoever signs up will get a turkey and all the fixings and a dessert for free," Martin said. She said usually 40-50 boxes of holiday meals are provided in November and December.