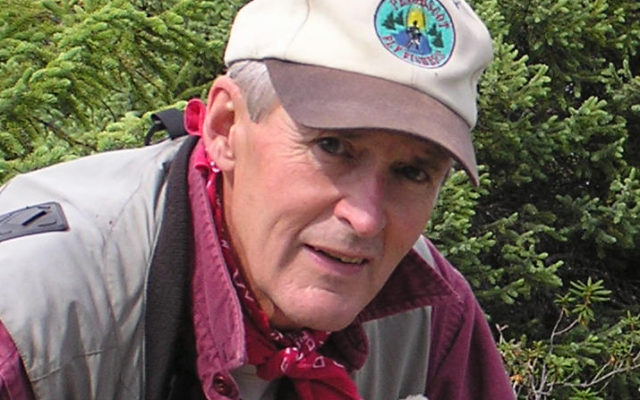 Here's a great grouse recipe
By V. Paul Reynolds
Not being much of a road hunter, grouse hunting has never been quite the same for me since I lost my beloved upland partner quite a few years ago, a gorgeous English Setter named Sally of Seboeis. I still find the ruffed grouse a fascinating game bird, however, and delightful table fare.
Whether you shoot 'em on the ground on a logging road with an old, beat up 12-gauge single or pursue them in the Thornberry coverts with a pricey Parker 28-gauge and a top shelf gun dog, you are all part of Maine's most popular fall hunt, surveys show.
My late friend, Millinocket guide Wiggie Robinson, loved to ask his sports if they knew the difference between a grouse and a p'atridge. Yep, you've heard it, right? If you have to swing with the wheeling bird and shoot it on the wing, it's a grouse; conversely, if you plug it flatfooted on the ground as you peek around your pickup door, it's a p'atridge.
Recently Diane and I, along with friend Mark Cain, son Scotty and Limestone outdoorsman Kurt Derah, hunted moose in Wildlife Management District Three. No moose tagged. Saw a couple bulls and some cows early in the week, but no decent shots could be taken. We called a lot and drove a lot. It's a long week when you sit in a truck creeping along from daylight 'til dark. Most of us had never seen that particular part of the County north of Limestone. The expansive views across endless potato fields, rolling hills and flaming fall colors made for some breathtaking October scenery.
The first few days we drove on by the plentiful roadside grouse pecking at pebbles. Then some old shop-worn adages began to haunt us later in the empty-handed week: "A bird in the hand"… or "If the Lord gives you lemons, make lemonade."
We paid heed and began gathering birds for the pot when the opportunity presented itself. We harmed not one moose, but not the same can be said for the Up County grouse. Call it collateral damage.
Back home in the Downeast lowlands Branch Lake, with our daily limit of grouse in Zip Lock bags, we elected to try a new grouse recipe. Over the years we generally just cut the breast meat in strips and sauteed gently in garlic butter. Yours truly donned an apron and, after having thumbed through a few outdoor cook books, concocted this succulent culinary amalgamation. For lack of a better recipe name, I'll call it:
Geezer's Great Grouse.
5 skinned grouse, lightly dusted with flour and peppered
1 can of mushroom soup
1 can of cream of chicken soup
1/2 packet of Lipton Dry Onion Soup Mix
Half a sweet onion chopped fine
1/4 cup of cooking sherry
1 cup of water
In a mixing bowl combine all of the ingredients except the grouse and stir well. In a big fry pan add cooking oil and braise the grouse for a minute or so on both sides. Place the grouse in a crock pot. Pour the mixing bowl of ingredients over the grouse along with the drippings from the fry pan.
Cook in the crock pot on high heat for 4 or 5 hours, then on low for a couple more. Serve with rice and your favorite veggie, say string beans almondine or oven-roasted brussels sprouts. Make sure you pour some of the delicious gravy over the bird and the rice. A half a glass of good Sauvignon Blanc doesn't hurt either.
The author is editor of the Northwoods Sporting Journal. He is also a Maine Guide and host of a weekly radio program "Maine Outdoors" heard Sundays at 7 p.m. on The Voice of Maine News-Talk Network. He has authored three books. Online purchase information is available at www.sportingjournal.com, Outdoor Books.