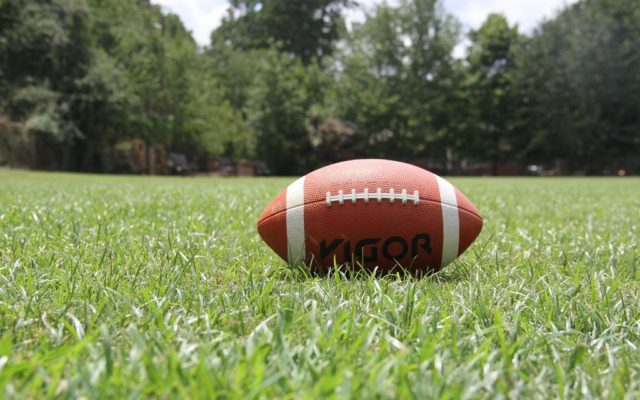 Foxcroft on path to state title in Class D
By Adam Robinson, Bangor Daily News Staff
We have finally reached the week in which all classes have entered the playoffs. Class A and Class D don't have divisions, with all Class D teams making the postseason and all but two teams in Class A playing in the tournament.
Take a look at who to watch, favorites, some darkhorse playoff candidates and who Adam Robinson thinks will win the state titles in Class A and D.
Class A
Players to watch: Eli Soehren, senior quarterback, Oxford Hills; Teigan Pelletier, senior wide receiver, Oxford Hills; Ryan O'Keefe, senior quarterback, Thornton Academy; Hayden Whitney, senior running back, Thornton Academy; D'Angelo Alston, quarterback, Scarborough; Cam Marcello, senior quarterback, Bonny Eagle; CJ Cooper, sophomore wide receiver, Bonny Eagle; Eli Bigelow, senior wide receiver, Lewiston.
Favorite: Oxford Hills is the clear favorite in Class A. After playing Thornton Academy in the Class A state championship game a year ago, the Vikings slayed the dragon in Week 2 while having to bring in backup quarterback Brady Truman after an injury to Eli Soehren. Soehren is back and the Vikings have been on a roll heading into the postseason. It's Oxford Hills' title to lose.
Darkhorse: The Lewiston Blue Devils are a team schools have to watch out for. The Blue Devils have a new head coach in Jason Versey and, at 5-3, are hosting a playoff game. The Blue Devils have a win over Scarborough and play teams tough. They might be a year or two ahead of schedule, but this has been a huge year for the Lewiston football program.
State championship prediction: Oxford Hills and Thornton Academy will meet again in Portland for the Class A title game, and I think the Vikings will finally get their title. Soehren, Pelletier, Lincoln Merrill and the Vikings have all the makings of a title winner.
Class D
Players to watch: Caden Crocker, senior wide receiver, Foxcroft Academy; Jadon Richard, wide receiver/defensive back, Foxcroft Academy; Dom Trott, running back, Winthrop/Monmouth/Hall-Dale; Owen Harding, quarterback, Winthrop/Monmouth/Hall-Dale; Colby Levasseur, running back, Lisbon; Jimmy Fitzsimmons, quarterback, Lisbon; Dylan Cook, quarterback, Poland. 
Favorite: Foxcroft Academy will look to defend its 2021 Class D title this November. Crocker is a star on both sides of the ball and the Ponies have rallied since its early-season loss to Lisbon and look like the team to beat, allowing just 29 points in their last five wins.
Darkhorse: Lisbon lost two games at the beginning of the year and then turned it around quickly, beating Foxcroft in Week 4 and then finished the season with wins over Poland and Winthrop. Fitzsimmons can throw and run the ball and the Greyhounds have a few running backs that can help bleed the clock and move the ball down the field. Lisbon could surprise some people this postseason.
State championship prediction: Foxcroft is still the team to beat, but I wouldn't rule out Lisbon or Winthrop/Monmouth/Hall-Dale. I think it's a three-team race, but the Ponies are the favorites and will win the Class D championship. Crocker got hurt during the Lisbon loss and Lisbon was able to keep possession for a vast majority of the game. I don't think Foxcroft will let that happen again and will win its second title in a row this November.