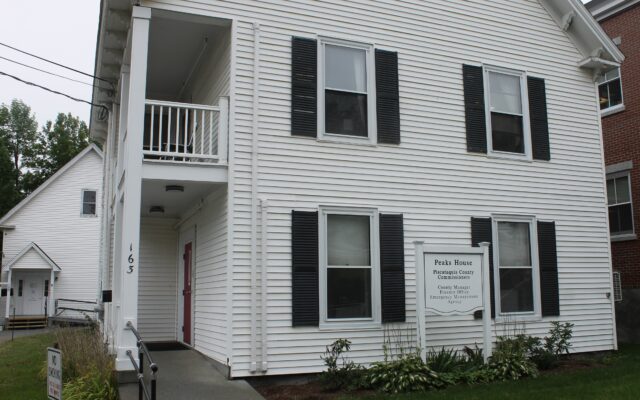 PO-EMAapp-35-21
Observer photo/Stuart Hedstrom The Peaks Building on East Main Street in Dover-Foxcroft, where the Piscataquis County Commissioners gather for meetings.
Hazard mitigation plan available for review
The Piscataquis County Hazard Mitigation Plan 2023 is on the Piscataquis County website for review at https://www.piscataquis.us/.
This public comment period will end on Friday, Nov. 11. Any questions or comments can be sent to EMA-planner@piscataquis.us.