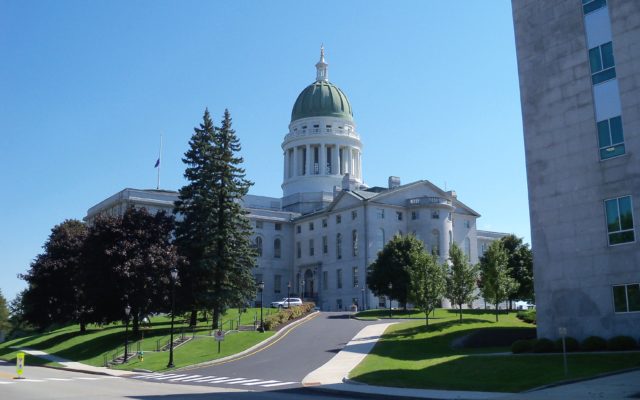 Meet the 2 candidates vying for District 31 in Maine House of Representatives
When voters head to the polls Tuesday, Nov. 2, they'll choose between two candidates vying for the District 31 seat in the Maine House of Representatives.
The candidates are Richard Evans, a Democrat representing District 120, and Chad Perkins, a Republican.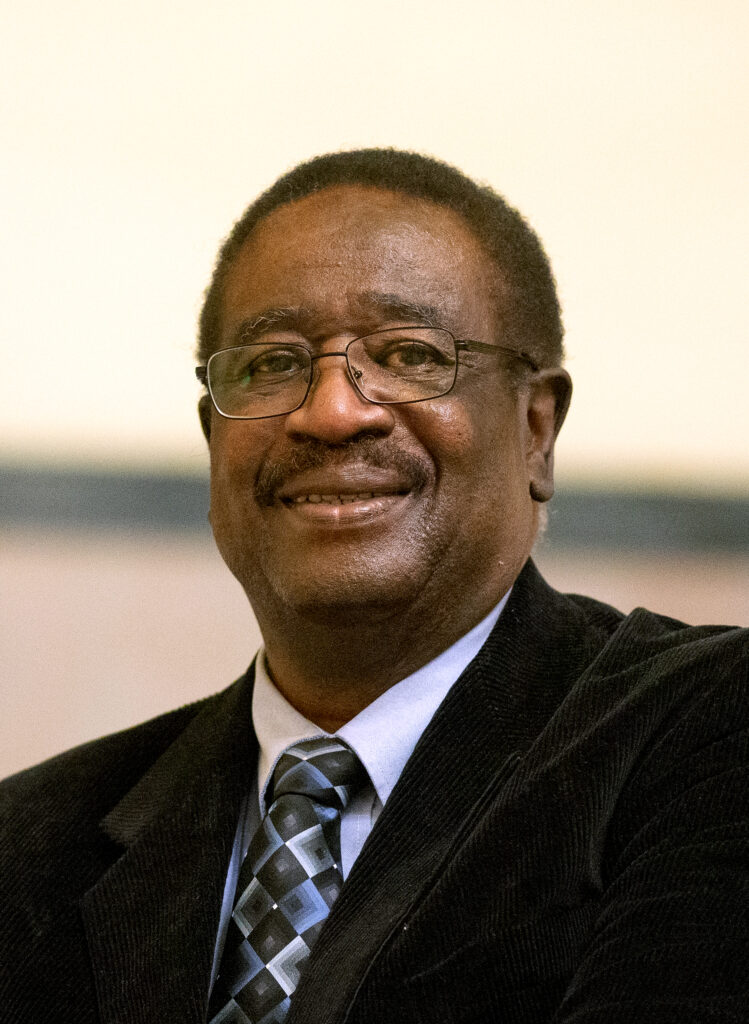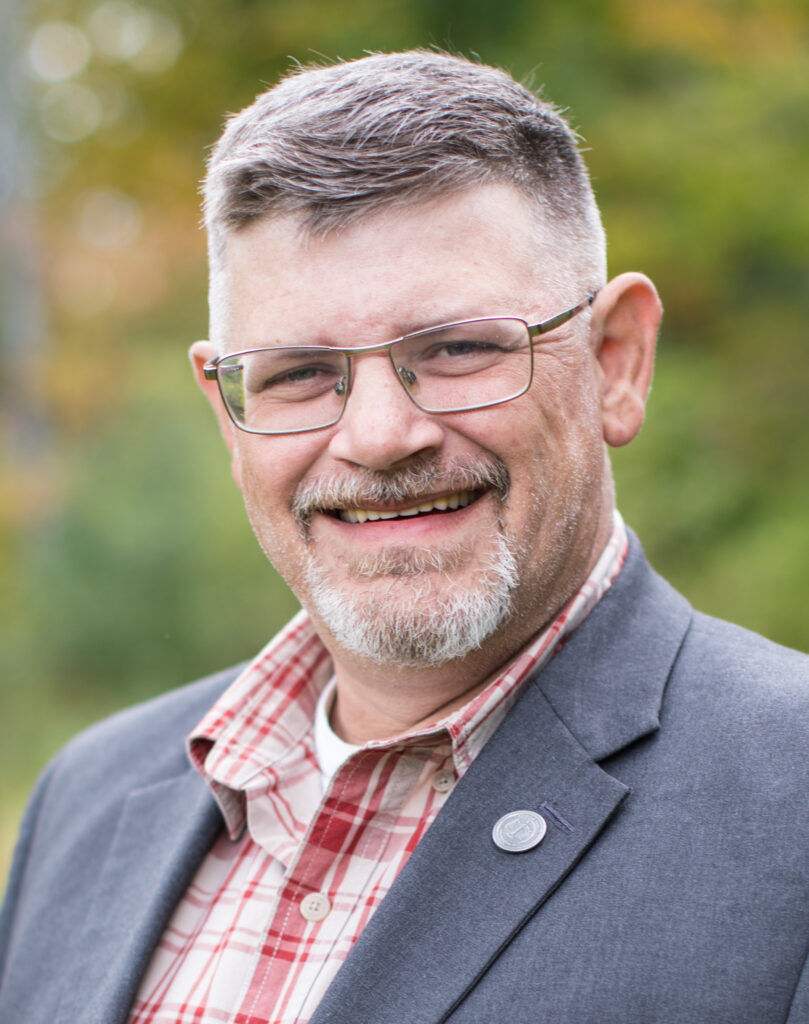 Evans took office in December 2020 and his term ends Dec. 7, but he is seeking reelection in a new district. As a representative of District 120, he represents Atkinson, Brownville, Dover-Foxcroft, Lake View, Medford, Milo and Orneville Township.
Evans and Perkins, who both live in Dover-Foxcroft and are veterans, advanced from the Democratic and Republican primary elections, respectively, in June.
Democrat Lois Reckitt represents District 31. She took office in 2016 and her term ends on Dec. 7. Reckitt is running for reelection to the House of Representatives to represent District 122.
Members of the Maine House of Representatives serve two-year terms, with a limit of four terms.
The following questions were posed to the candidates. Answers were edited for length and clarity.
Name: Richard A. Evans and Chad Perkins
Age:
Evans: 73 years old
Perkins: 50 years old
Party affiliation:
Evans: Democrat
Perkins: Republican
Why are you running for office?
Evans: I am running for reelection to the Maine Legislature to ensure that the voices and concerns of the citizens of our communities continue to be heard and heeded in Augusta. I have always believed and continue to believe that leadership matters, and I remain committed to this principle. Today, we live in an environment where inequality and greed have overshadowed the needs of the people. My candidacy is about doing what is right, fighting without hesitation or reservation for those issues that make a difference in the daily lives of those in each of our communities who cannot advocate or fight for themselves. It is about fairness, inclusion, opportunity and equality. Continued progress for our communities in House District 31 and in our state demands continued aggressive advocacy and strong leadership.
Perkins: I believe we need representatives who will fight to ensure our constitutionally protected rights. I believe in governance by the consent of the governed and absolute free speech. I believe in self-determination and support limited government intrusion in our lives. We
have the right to protect our homes and families and safeguard our livelihoods. We all have the right to worship God as we see fit, or not worship at all. We have the right to make our own informed medical decisions, and I oppose vaccine mandates. Parents are the decision authority for their minor children, not the state. I believe in educational freedom of choice. I oppose the income tax and wasteful spending and support pro-business policies, hydropower and equal justice under the law. I fight for laws that are ethical, lawful, constitutional, affordable and are in the best interests of Maine people, not other nations or groups.
Education:
Evans: Bachelor of Science degree, with a major in microbiology and a minor in chemistry, Howard University, Washington, D.C., and Doctor of Medicine (MD), Jefferson Medical College of Thomas Jefferson University, Philadelphia, Pennsylvania.
Perkins: Graduated from Hermon High School and the Defense Language Institute, where I studied Korean. Multiple service and leadership schools in the U.S. Army. Various college courses while serving.
Employment:
Evans: Self-employed, with a solo private practice in general surgery.
Perkins: Self-employed disabled veteran, working as a computer and data forensics consultant and as a part-time patrol officer (Lincoln Police Department and Dover-Foxcroft Police Department).
Tell us about your family:
Evans: My wife and I have a blended family of two daughters and one son. We have seven granddaughters and one grandson. As a child and teenager, I grew up in an impoverished and crime-ridden area in Houston, Texas. My parents, four brothers, one sister and I lived in a two-bedroom frame and non-insulated home. We did not have air conditioning and did not have indoor plumbing until I was 16 years old. My father was a truck driver, and neither of my parents received any formal education beyond the ninth grade. I have walked in the shoes of so many in my community who grew up and live today under similar circumstances, and I am keenly aware of how such conditions affect their daily lives and the daily lives of their families.
Perkins: My spouse, Dolly Perkins, and I have been married "forever." We have 11 children, some made the old-fashioned way, some adopted. They range in age from 12 to 32. We are expecting our sixth grandchild.
If elected, what will be your top three priorities?
Evans: As a physician and surgeon, a decorated veteran of the United States Air Force, a former USAF hospital and medical group commander, past president of the Maine Medical Association, Maine delegate to the American Medical Association, and past chair of the New England Delegation to the American Medical Association, I believe my leadership skills have prepared me well for service and advocacy for others, especially for those who cannot advocate for themselves. The needs of the people must always come first. If one wishes to be useful to others, they can and they must. This is how we better our communities. I will continue to fiercely advocate for human rights and accessibility to affordable health care for every citizen, protecting women's health, jobs and economic recovery. I will continue to work tirelessly in holding health insurance companies, Big Pharma and energy conglomerates accountable for their actions.
Perkins: As Katahdin Valley Health Center's vice chairperson and formerly a member of the School Administrative District 41 school board, municipal budget committee, chairperson of the Three Rivers Ambulance Service, president of the Central Maine Sheep Breeders Association and a 10-year tenure as commander of American Legion Post 92, my top priorities are limiting government intrusion, promoting a pro-business Maine and getting wasteful spending under control. If elected, I will immediately go to work to ensure that our rights to earn a living and our livelihoods are protected with legislation to limit executive powers in any future emergency. I will also help Maine businesses and families by furthering legislation to temporarily suspend any taxes on fossil fuels. I will work to abolish the income tax and end equity theft in municipal foreclosures, demanding that towns return the balance of the equity of your home should they do a tax foreclosure. I will also work to ensure that we support the interests of traditional Maine businesses before the interests of ideologically motivated special interest groups.