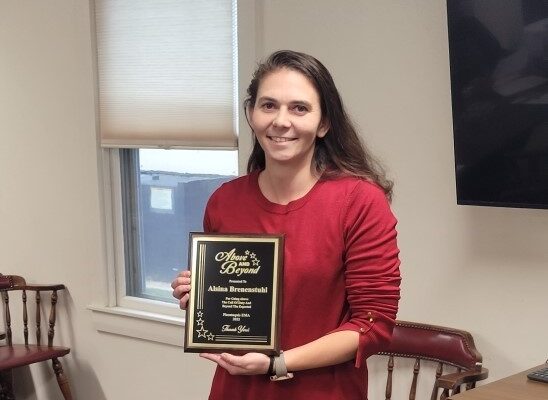 Alsina Brenenstuhl
Alsina Brenenstuhl
County EMA planners honored
DOVER-FOXCROFT — At the Oct. 13 meeting of Piscataquis County's LEPC (Local Emergency Planning Committee), Piscataquis County Emergency Management Agency Planners Alsina Brenenstuhl and John Brenenstuhl were presented awards for their ongoing and outstanding efforts in aiding the county's emergency management mission.
Alsina has been working on the County's Hazard Mitigation Plan, which will go to public comment period within the coming weeks before being submitted to the Maine Emergency Management Agency and then the Federal Emergency Management Agency for approval.  The plan must be rewritten every five years, and this year had unprecedented engagement from towns in Piscataquis County who had never taken part before. She also works daily on other grant projects, and is a crucial link in procuring grant resources for both EMA and towns and public safety agencies within the county.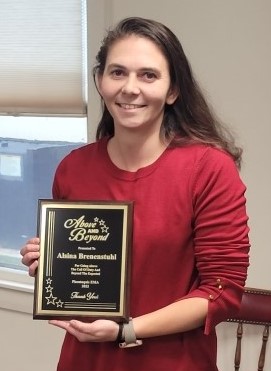 John has updated many emergency operations plans, procured donated lumber and built cribbing for fire departments, trained the county's first HazMat decon team, and been instrumental in many day-to-day operations. John is also a member of the Greenville Fire Department. He has over 27 years' experience as a firefighter, fire chief, fire instructor, and fire inspector. He has several certifications from the FEMA National Fire Academy and is a commercial pilot and flight instructor.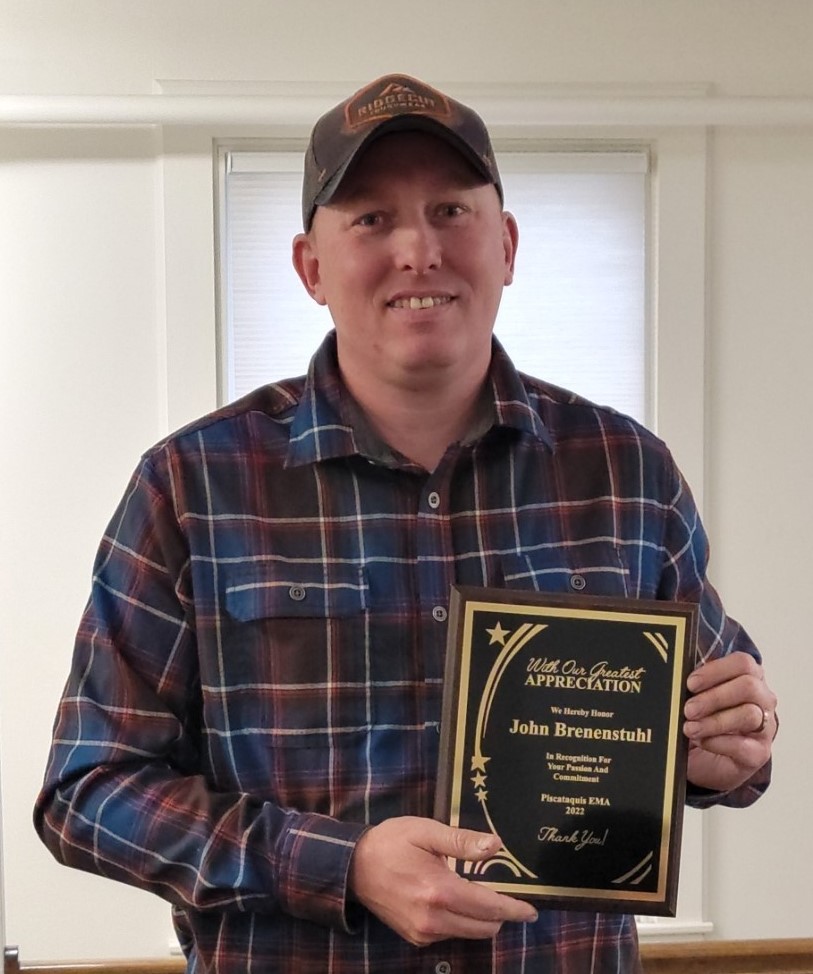 Both of the planners are also licensed HAM operators. We have only been able to do all that we have this year due to their incredible contributions.
The LEPC also welcomed four new members, who await approval from the State Emergency Response Commission. If you are interested in becoming a member, please reach out to Piscataquis EMA at 207-564-8660.