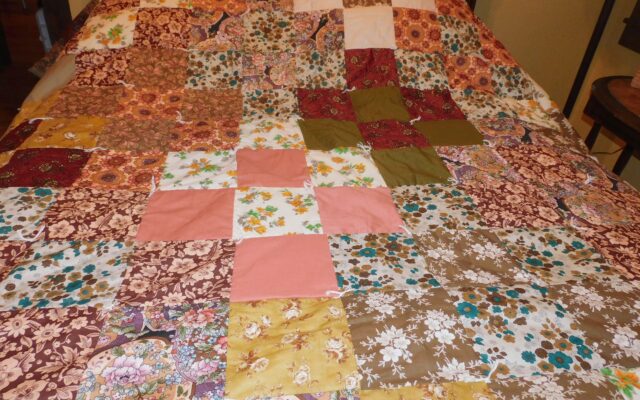 PO-sebecquilt-42-22
Contributed photo QUILT RAFFLE — This quilt placed on a full/double bed created by Ruth Varnum of Bowerbank is being raffled to benefit the Sebec Village Associates.
Sebec Village Associates quilt raffle
SEBEC — Please support the Sebec Village Associates at the Reading Room by purchasing chances for a gorgeous quilt created and donated by Ruth Varnum of Bowerbank. The 84- by 84-inch quilt has been made in earthy, fall hues that will enhance any color scheme.
Tickets are $1 each or six for $5 and can be purchased from any SVA member. You can reach out to the SVA on Facebook at https://www.facebook.com/sebecreadingroom or call Jeannette Hughes at 207-564-7679 or email Barbara Mauzy at SebecBarbara@gmail.com if you don't know an SVA member.
The winning ticket will be drawn on Dec. 3 at the Gingerbread House Making event at the Reading Room. You can register any child 3 years old or older to create a gingerbread house on the third of December by calling Cheryl at 207-730-3895. This is a free event.