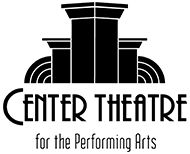 Contestants sought for $500 lip sync prize
DOVER-FOXCROFT — The Center Theatre for the Performing Arts announced that it is seeking contestants for the first ever Lip Sync Battle. The winner, as determined by popular vote by the audience at the live event on Nov. 15, will win a $500 cash prize. Contestants may be individuals or in a group. Each contestant must register in advance with the Center Theatre and perform two songs.
The Center Theatre's Executive Director Patrick Myers is hoping for a good response to this first-ever event. "We're hoping for between six and 10 entrants for the event," Myers said, "There is no fee to register, but anyone interested must register by Nov. 4 so we can make sure we have enough acts."
More details about the event and registration are on the Center Theatre's website. Registrants can register online at CenterTheatre.org, by calling the Theatre at 207-564-8943, or stopping in at 20 East Main Street between the hours of noon and 7 p.m. The Center Theatre is a 501(c)3 non-profit organization with a mission to make arts, education, and entertainment accessible to our rural communities to engage and inspire.