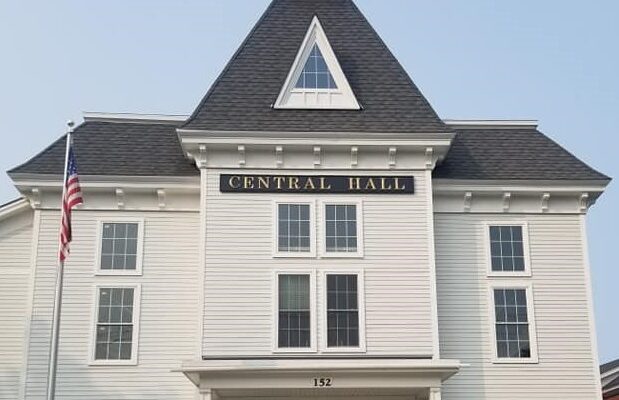 CHC sign (2)
The Commons at Central Hall in Dover-Foxcroft.
David Mallett in concert at Central Hall Commons
DOVER-FOXCROFT — The Maine Highlands Council for the Arts is proud to present David Mallett and his band at Central Hall Commons on Saturday, Oct. 22 at 7 p.m. The Central Hall Commons is located at 152 East Main Street. Tickets are $25 – $30 at the door – and may be purchased online by going to www.centralhallcommons.org/whatshappening/concerts or by contacting us at 207-343-3018 or info@centralhallcommons.org.
Mallett is one of America's true original troubadours, and is originally from Sebec, so is also a local treasure. In a career spanning over four decades, he has recorded 17 albums, and has had several hundred covers of his songs, including the American Folk classic, "Garden Song" and the "Ballad of the Ste. Anne's Reel." Mallett has performed in clubs, concert halls, and festivals across the U.S., Canada, and Europe.
He has appeared on numerous broadcasts, including National Public Radio's "A Prairie Home Companion." Known for his carefully written poetic offerings, Mallett's body of work has provided material for an eclectic list of artists that includes Alison Krauss, Pete Seeger, Hal Ketchum, Emmylou Harris, John Denver, Kathy Mattea, and the Muppets. An evening with Mallett and his talented band promises great music and stories woven together by one of America's very best singer-songwriters in the beautifully restored Central Hall Commons.