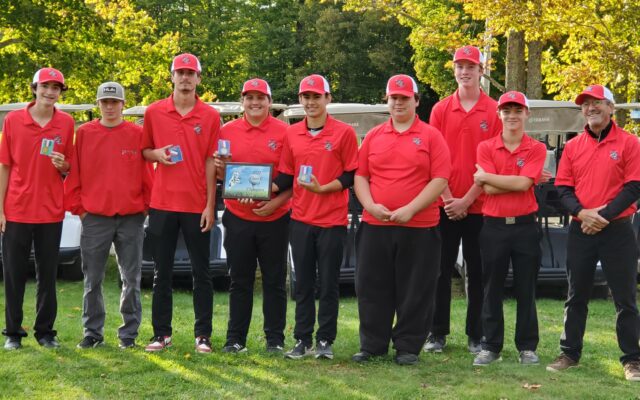 PO-spdextergolf-40-22
Contributed photo PVC CHAMPS — The Dexter golf team finished in first place at the PVC Class C championship at the JaTo Highlands Golf Course in Lincoln on Sept. 29. The Tigers finished with a score of 346, best among a field of 15 teams, to qualify for Saturday's Class C championship at Natanis Golf Course in Vassalboro.
Dexter golf wins PVC championship
Costedio named coach of the year
LINCOLN — The Dexter Regional High School golf team earned top honors at the 2022 Penobscot Valley Conference Class C golf championship at the JaTo Highlands Golf Course on Sept. 29. In addition to the team title, head coach Jim Costedio was named PVC Class C Coach of the Year and the Tigers qualified for the Class C championship on Saturday.
Dexter finished first out of 15 teams – with more than 80 golfers competing — with a score of 346. The Tigers were 15 points better than runner-up and host Mattanawcook Academy of Lincoln's 361 points, while George Stevens Academy of Blue Hill came in third with a score of 368. All three teams will be competing in the state championship on Saturday, Oct. 8 at Natanis Golf Course in Vassalboro.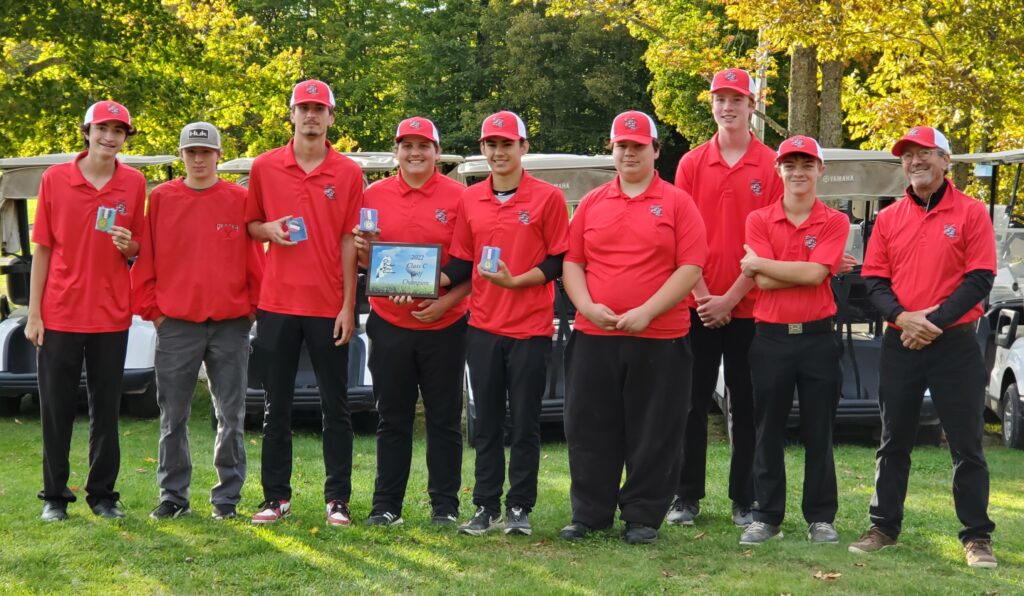 Chase Farnsworth led Dexter by shooting an 80. Brady Reynolds was next with his score of 88, and Ethan Doherty and Will Kusnierz both added scores of 89. Ben Bourgoin shot a 91 and Cole Doherty's 109 to round out Dexter's scoring.
Mattanawcook's Carson Munson was the day's low scorer at 79, helping him earn PVC player of the year honors.
The state championship berth is the second straight for Dexter. In 2021 the team placed sixth at Natanis with a score of 369.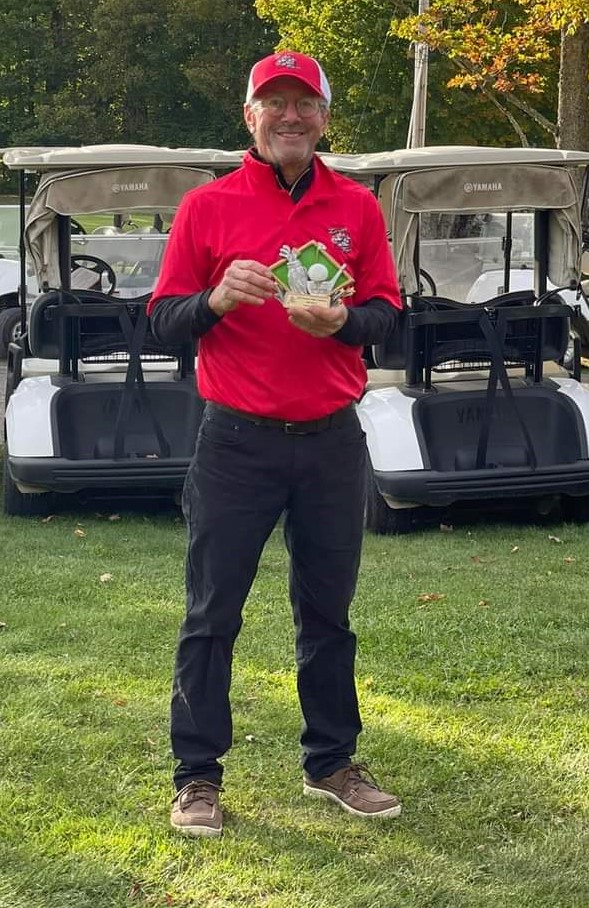 The Kents Hill School won the team competition with a score of 332. The rest of the top five was second, St. Dominic Academy of Auburn 335; third, Waynflete School of Portland 336; fourth, Maranacook Community High School of Readfield, 344; and fifth, Houlton High School 356.
Following Dexter a year ago was seventh, Orono High School 366; eighth, Spruce Mountain High School of Jay 373; ninth, Monmouth Academy 384; 10th, Mattanawcook 413; and 11th, Fort Fairfield High School 435.