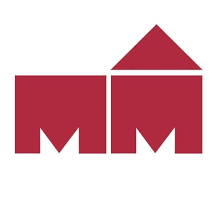 Kingsbury Plantation annual report honored
AUGUSTA — The Maine Municipal Association is pleased to announce the winners of the 2022 Annual Report Competition. Earlier this month, a three-member review panel selected a "supreme" (first place), superior (second place) and excellence (third place) report from five population categories. In order, the winners include:
In the under 500 population category Kingsbury Plantation earned superior honors. The Town of Cranberry Isles was chosen for supreme, and the Town of Dyer Brook earned excellence recognition.
"Finding creative ways to provide important financial information, statistics, and a summary of municipal activities is evidence of our members commitment to transparent governance," noted Catherine Conlow, MMA executive director. "We greatly appreciate the steps municipal leaders take to keep the state's residents, businesses owners, and guests informed."
The criteria used to judge the town and city reports focused on the attractiveness of the cover and layout, as well as reader appeal; the presentation of the materials, including financial statements, statistics, and trends; and the use of tables of contents, photos, and graphics to succinctly inform readers of the community's achievements.
Founded in 1936, the MMA is a voluntary, non-partisan, member-service organization to which 484 municipalities in Maine belong. It has a core belief that local government is a fundamental component of a democratic system of government. MMA's services include advocacy, education, and information, professional legal and personnel advisory services and self-funded group insurance programs.