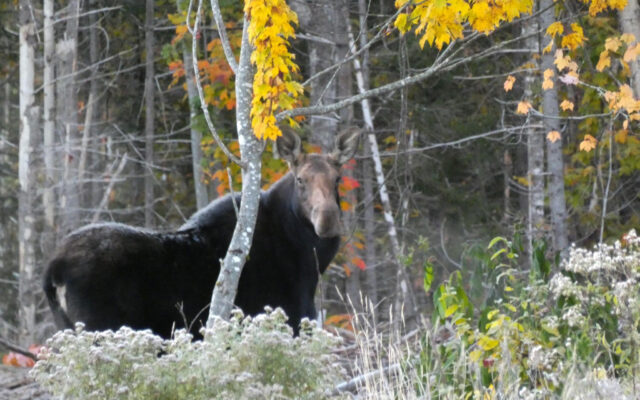 SJ-frostmoose-100921
File photo courtesy of Lyndsay Russell This frost-backed doe was photographed in the Haynesville Woods on Oct. 9, 2021.
Widespread frost expected across Maine on Friday
By Leela Stockley, Bangor Daily News Staff
A frost is expected to spread across the state on Friday morning as temperatures take a seasonable dip heading into the weekend. 
A frost advisory has been issued for eastern Aroostook County, northern Washington County, northern and central Penobscot County, central Piscataquis County and in some areas of higher elevation in western Maine early on Friday morning, with persistent chilly temperatures on Saturday and Sunday mornings, according to forecasters with the National Weather Service.
Overnight temperatures in these regions are expected to drop in the low to mid 30s late Thursday night into Friday morning.
A freeze warning has also been issued for Friday morning, with some areas in western Maine projected to see temperatures as low as 27 degrees. Basic winterization to prevent burst pipes, hoses or other household fixtures is encouraged.
Low temperatures are expected to persist through the weekend as conditions start to dry out, with a possible hard freeze inland on Sunday night.