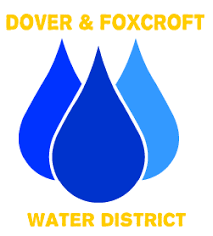 Dover & Foxcroft Water District superintendent to work on Mississippi water system
DOVER-FOXCROFT — Dover & Foxcroft Water District received a request from Maine Water/Wastewater Agency Response Network and Maine Emergency Management Agency, asking for volunteers to help a struggling water system in Mississippi. The ongoing water crisis in Jackson, Mississippi has provoked state and federal agencies to request aid from all over the country to assist in the effort to repair the system.
In an announcement the district said, "We are glad to answer the call for help during this tragic and challenging time for the people of Jackson, Mississippi. Dover & Foxcroft Water District is sending one of its own to Jackson to be on the ground supporting this critical operation. The District's superintendent, Louis Durgin Jr. will spend 15 days in Jackson on FEMA deployment, working with professionals in the water treatment industry to repair the struggling water system."
The request for assistance came through the Emergency Management Assistance Compact, or EMAC system. It's used to request state-to-state mutual aid in response to emergencies. The program allows agencies to work together and provide resources which may not be readily available.