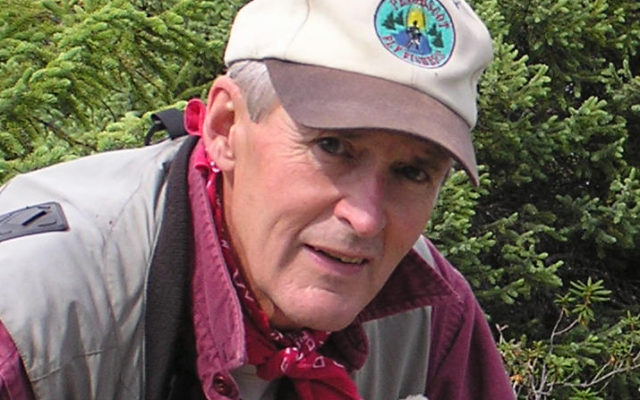 Supreme Court ruling has implications for gun owners
By V. Paul Reynolds
Those of us who hunt with guns and value our heritage are never very far from the swirling conflict in this country over gun violence in the streets and the right of a law-abiding citizen to bear arms. Directly and indirectly, there are inescapable implications for sportsmen and women.
In June of this year, the U.S. Supreme Court, in an historic gun-rights decision, struck down a highly restrictive New York state law on public carry of concealed weapons. Leaning on the 14th Amendment, as well as the Second Amendment, the Court majority basically said that New York, or any state, cannot require that a law-abiding citizen demonstrate or prove a "special or substantial need" to carry a firearm for self defense. In practice, the "special need standard" was used to deny the issuance of concealed carry permits in New York state and some other states as well.
This Supreme Court ruling also affected a number of other states, not the least of which were Massachusetts and Maryland. To their credit, both of these states have moderated their concealed carry laws and are in compliance with the Court decision. New York state, on the other hand, apparently is in some stage of defiance.
To be clear, the high court did not limit states on the usual legal gun regulatory processes, including background checks, waiting periods, and the denial of gun purchase and concealed carry permits to felons and the mentally ill.
The Supreme Court's respect for our Constitutional prerogatives is in stark contrast to what has been going on within the leadership of our highest law enforcement organizations in the land – the U. S. Department of Justice (DOJ) and the Federal Bureau of Investigation (FBI). Although there is still much we do not know, the unprecedented raid of President Trump's Florida residence has all the earmarks of yet another partisan exercise and misuse of federal power.
Under the radar, there are other goings on by federal enforcement agencies that threaten, not only your gun rights, but your civil rights as a citizen. In Missouri, the state attorney general has served notice that the FBI's harvest of gun owner information from gun stores and other sources is illegal. In Mesa, Arizona a gun shop owner watched in disbelief as a federal agent took photographs of page after page of names of customers who purchased firearms from that store. This is illegal!
It does not take much imagination for a gun owner, regardless of political stripe, to picture where all of this is leading.
Beyond the Nation's Capital and political power center and out into the heartland of working America, people are beginning to see that votes do, indeed, have consequences. Lest we forget, it was President Trump who appointed three conservative Justices to the High Court, the same court that seems to be becoming the last bastion of defense against an increasingly out-of-control Washington establishment.
The author is editor of the Northwoods Sporting Journal. He is also a Maine Guide and host of a weekly radio program "Maine Outdoors" heard Sundays at 7 p.m. on The Voice of Maine News-Talk Network. He has authored three books. Online purchase information is available at www.maineoutdoorpublications.com.