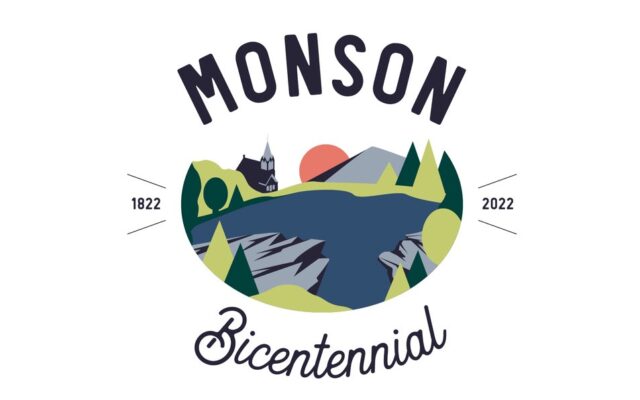 271482246_10166167546225048_4345073903920812339_n
Contributed graphic
Monson's Bicentennial Fall Festival on Saturday
MONSON — Monson's year-long Bicentennial celebration continues Saturday, Sept. 24 with a Fall Festival. The day will start at 9:30 a.m. with a scavenger hunt for children beginning at the Monson Museum. Participants will pick up their first clue at the museum and will then proceed to various locations around town to get more clues. The hunt ends at the Monson Library, where cookies and cider will be served. Each participant will receive a free book.
A town-wide fall decorating contest is ongoing all month, with judging of entries on the morning of Sept. 24. Those wishing to participate should complete and return an entry form, available at Robinson's Mobil Mart, the Monson Town Office, the Monson Historical Society, and the Monson General Store. Displays must include a scarecrow and something of historical significance to Monson. Flowers, flags, lights and other festive objects may also be included.
The Monson Historical Society will offer antique appraisals from 10 a.m. to 3 p.m. Each appraisal is by donation, with proceeds going toward expenses for the events during the Monson Bicentennial year. Items to be appraised should be brought to the historical society.
A cribbage tournament will begin at 3 p.m. in the Moore Building, located across from the Monson Historical Society. Everyone is welcome to come have some fun playing cribbage.